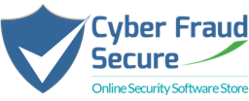 Cyber Fraud Secure Team is committed to provide unbiased reviews for all products
Dubai, UAE (PRWEB) May 31, 2013
Cyberfraudsecure.com today has issued a press release announcing the launch of its forthcoming Review Section that will aid the visitors in finding the perfect solution that will best suit their needs. This section will cover detailed analysis of each product under categories that include Antispyware, Antivirus, Internet Security, Parental Controls, Password Protection etc for Windows, Mac and Smart phones.
The highly skilled team of Cyberfraudsecure.com aims to provide insightful product overview that includes software installation, features, functionality, usability, costs, meeting setup and system requirements. This will give visitors useful and balanced information about various products that will enable them to evaluate product effectiveness properly and make an informed decision before making a purchase.
"We offer completely vendor-independent product reviews and the customers can be assured that the content is in no way influenced or fabricated according to the commercial interests. The web store actively promotes unbiased and balanced reviews based on the key user requirements such as ease-of use, features and cost", said Regan Simone, spokesperson of Cyberfraudsecure.com.
In addition to this, he said, "Also through this platform, we encourage our visitors to share their genuine experiences about using the product and providing their feedback which will help customers in making an evaluating decision."
About CyberFraudSecure.com
CyberFraudSecure.com offers a large range of popular security software for Windows, Mac and Mobile Phones (Smart phones).
CyberFraudSecure.com is a sub division of Estel Technologies and Rechargeitnow.com, where, Estel Technologies specializes in Mobile Financial Services, Rechargeitnow.com delivers next generation online-prepaid recharge solutions.