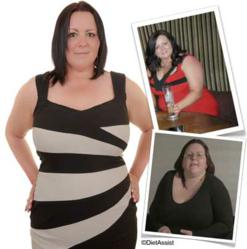 At DietAssist, we help people to recognise when they are under society influences, so that they can take back control of their behaviour and lose weight more easily
(PRWEB UK) 29 May 2013
More than 830 scenes of the UK's four most popular soaps - Coronation Street, EastEnders, Emmerdale and Hollyoaks - were analysed over a two-week period to provide an in-depth character examination.
The study, published by Liverpool John Moores University Business School, finds that the UK's favourite soap stars are portraying irresponsible lifestyles on prime-time TV with high levels of unhealthy eating and alcohol consumption, and a total lack of exercise.
Viewers are exposed to nearly 10 times the amount of alcohol compared to healthy drinks, and 72 per cent of all the food consumed on screen is unhealthy.
The results revealed unhealthy eating habits, potentially dangerous amounts of alcohol drinking and alarmingly low levels of physical activity.
Of all the drinks consumed by characters, 57 per cent were either alcoholic or sugary, compared to just 6 per cent which were considered healthy, while copious amounts of tea and coffee were also drunk.
The study is intended to raise awareness of the importance of a healthy, balanced diet.
Rob Woodgate, co-creator of the DietAssist programme, said: 'Human beings are social by nature, and so we are all influenced by the people, culture and society we are exposed to.'
'Like it or not, television has become a key part of many people's lifestyle, and television soaps expose us to a particularly unhealthy subset of society. Children and young people are influenced the most, as they are learning how to fit into the society they are being exposed to, including the things they see on TV'.
'At DietAssist, we help people to recognise when they are under society influences, so that they can take back control of their behaviour and lose weight more easily. In effect, we teach them how to become immune to the influence of TV and the programmes they choose to watch.'
Julie, who lost over 2 stone and dropped 2 dress sizes using DietAssist, said, 'Before starting DietAssist, I did everything to excess: chocolate, takeaways, alcohol. I didn't really think about it and if I fancied a pizza, a donut at work, or going out for a few drinks or a curry, I'd think, 'yeah… why not? But now, I find it so much easier to make healthy choices and I naturally go for a smaller portions too'
The DietAssist programme is the result of over 20 years experience of helping people to lose weight effectively, and uses the latest psychological techniques to avoid the self sabotage and demotivation that dieters commonly experience.
The DietAssist programme helps dieters strengthen their motivation and resolve, and creates the optimum psychological state for success. It is designed to work alongside any weight loss programme or sensible eating plan.