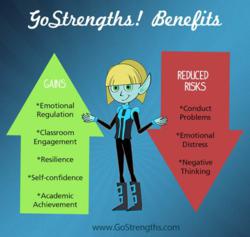 A NYC social-emotional Summer School program roll-out could prove to be the training ground for new skill development, applicable in classrooms, once the new school year starts.
NYC, NY (PRWEB) May 29, 2013
Social and Emotional Learning (SEL) Programs have been in the educational dialogue for well over a decade. Only in recent years has the proposed implementation of SEL practices in classrooms come to the forefront of the educational discourse. 1 in 4 Americans are still failing to earn a high school degree on time, according to an article released last month citing "A Nation at Risk", the report issued 30 years ago by President Ronald Reagan's Education Department.
With summer fast approaching, NYC educators need to know: Can implementing a test run of SEL programs in New York City Summer Schools help combat the proverbial "summer slide?" A recent survey of 900 elementary school teachers and parents by Carson-Dellosa, a supplemental education publishing company, found: Summer learning loss is real and recognized by teachers. 84% of teachers said students forget or "lose" some skills, knowledge or grade-level equivalency over the summer. 90% of teachers believe that if kids keep learning over the summer they will be more successful in the long run. 75% of parents said they wish teachers would tell them more about summer learning loss and how to prevent it.
A NYC social-emotional Summer School program roll-out could prove to be the training ground for new skill development, applicable in classrooms, once the new school year starts.
Social and Emotional Learning skills are missing from our curriculums and the results are disastrously clear amongst our youth. SEL programs aim to instill principles of resilience and well-being, cornerstone skills for success in life that are proven to reduce high risk behaviors. The New York City Department of Education is committed to creating and maintaining a safe, orderly and supportive school environment for students. SEL programs need to be part of this initiative.
A recent study shows that students who receive SEL instruction improve an average of 11 percentile points in academic tests. GoStrengths! program participants (both teachers and students) also improve emotional regulation aptitudes, classroom engagement, increase skills of resilience, self-confidence, reduce conduct problems, reduce emotional distress and show reduced negative thinking patterns. Implementing a SEL program as part of school curriculums, even just once a week, could yield city wide educational reform.
Instituting social-emotional learning city wide is a tremendous undertaking. Renee Jain, founder of GoStrengths! and NYC resident, has submitted a detailed proposal to the NYC Department of Education for a city wide, staggered roll-out. The proposal includes making the GoStrengths! SEL program available to NYC schools coupled with a plan to ensure that funding and skills are made accessible to lower-income schools for reduced, or no cost.
Educators and schools are encouraged to get in touch. Renee says, "This is a prevention plan. Instead of sticking a band aid on the mammoth of issues our children face; cyber bulling, growing rates of anxiety, depression and increasingly violent behavior - we're going straight to the heart of the issue."
The question now is that given the challenge to implement positive academic change, will NYC school's practice resilience or will we be lulled to a level of complacency by the perceived difficulties ahead?
About New York City Schools:
The New York City Department of Education is the largest system of public schools in the United States, serving about 1.1 million students in over 1,700 schools.
About GoStrengths! Social and Emotional Learning Program:
GoStrengths! programs have been developed by a dedicated team of mental health practitioners, animators, and professional storytellers. The organization thrives on passionate team members who continually innovate methods to deliver cutting-edge, scientific principles to kids in a way which piques their engagement and capacity to learn.