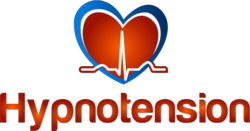 If you discover that you already have high blood pressure the most important thing for you to do, after seeking medical advice, is to tackle the lifestyle factors that are causing the high blood pressure
(PRWEB UK) 31 May 2013
Patients who used the system were more willing to accept medication and take it properly, the study suggested.
About 400 people aged 29-95 took part in the six-month trial.
Half of them used the "telemonitoring" system while the remainder were given normal blood pressure care through their local GP surgery.
The portable system allowed patients to send readings to doctors and nurses, who then checked the figures and, if necessary, contacted the patient to discuss their health and medication.
Every year high blood pressure leads to more than seven million premature deaths across the globe through heart disease and stroke, experts say.
In the UK, there are estimated to be about 62,000 unnecessary deaths a year from stroke and heart problems because of poor blood pressure control.
Home blood pressure monitors are readily available and cheap. However, it is interpreting the results that can be very confusing for patients. The Hypnotension programme trains qualified hypnotherapists to understand high blood pressure causes and what the readings mean.
It explains how the lifestyle factors that cause and maintain high blood pressure can be treated using the protocol laid out by the Hypnotension programme.
Paul Howard, co-creator of the Hypnotension programme, said "Monitoring your own blood pressure is very important and can help clients to identify problems before lasting damage occurs. If you discover that you already have high blood pressure the most important thing for you to do, after seeking medical advice, is to tackle the lifestyle factors that are causing the high blood pressure."
A Hypnotension practitioner is trained to identify and take steps to help the blood pressure client make those changes necessary to bring their blood pressure back to the normal range as quickly as possible.
The Hypnotension™ programme looks at a variety of lifestyle factors to establish which is likely to be causing or maintaining high blood pressure (hypertension). These lifestyle factors are then targeted using specific cognitive and hypnotherapeutic techniques to help reduce the client's blood pressure towards more normal levels.
Certified Hypnotension practitioners are all fully qualified and insured hypnotherapy or NLP professionals, who meet the occupational standards for their country. The Hypnotension programme is a hypnotherapy cpd course recognised by leading Hypnotherapy Professional Associations worldwide.
There is a network of specially trained Hypnotension practitioners all over the country who can help people make the lifestyle changes which could help save their life.