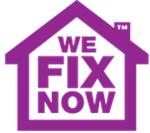 Financial planning expert, Mark Kantrowitz, shares the views of Michael Bloomberg
(PRWEB UK) 31 May 2013
It has been reported in The Daily Mail that the billionaire has claimed that avoiding expensive tuition fees and learning a practical skill could be a better route for the majority of students. He explains that because plumbing can't be outsourced or carried out by a computer, it will always provide a good career option. He also compares becoming a plumber to going to Harvard College, stating that for the average person, being a plumbing is the safer economic bet, enabling people to make a good living without loans to pay off.
Financial planning expert, Mark Kantrowitz, shares the views of Michael Bloomberg, explaining that "not everyone has to go to get a college degree to get a good job."
Providing plumbers in Forest Hill, We Fix Now provides highly trained plumbers and gas engineers throughout London. Taking a close interest in the shape of the industry, the team were naturally intrigued by the latest news. A spokesperson for the agency shares their thoughts on the subject.
"Plumbing allows young people to train and get straight into a career with less debt and higher wages that those who go to college or university. Whilst for some, university may well be the best choice, many people pick higher education as an automatic action without considering all options. The plumbing industry has developed considerably in recent years and decades, and to continue to do so it needs people with the appropriate skills and talents."
We Fix Now is a London-based company providing emergency plumbers and electricians throughout the M25 and surrounding counties. Renowned for their fast and effective service, the firm also specialise in unblocking drains, fixing central heating and boilers and sorting problems with gas. With a strong focus on customer service, We Fix Now prides itself on providing fully qualified and experienced engineers day and night, every day of the year.