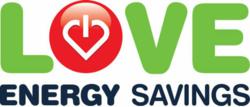 If Scottish Power offers the best tariff... We know they will be in the hands of a great supplier who won't give them any nasty surprises down the line.
Bolton, Greater Manchester (PRWEB UK) 30 May 2013
UK businesses have faced many challenges since the end of 2012. With rising energy prices last November and persistent cold weather through the first half of 2013 driving gas consumption, many businesses' expenses have increased dramatically.
Managing overheads is essential to keeping costs down. Scottish Power recognise this and offer tariffs that are tailored in order to help keep businesses energy costs down.
Currently, Scottish Power serves 5.6m UK customers including many SME's which benefit from tariffs suited to their business model. For example many businesses which mainly operate in the evenings and weekends may benefit from an energy tariff which gives cheaper electricity prices in the evening and weekends.
In a recent interview with Ingenious Britain, Neil Clitheroe, Scottish Power's CEO of retail and generation said that: "there are many ways to solve a customer's issue, but the key is to listen before trying to solve it."
Scottish Power's approach has so far proven effective with over 20,000 businesses switching their energy supplier to them in 2013.
Mr Clitheroe believes energy suppliers should have to provide certain things for SME's including: helping to keep costs down, ensuring understanding and transparency of costs, advice and support in managing consumption as well as payments.
Jonathon Stead, Marketing Executive at the business energy comparison service Love Energy Savings commented: "The effort Scottish Power are putting into their SME base is fantastic and really resonates well with the emphasis we place on nurturing positive and unique relationships with our customers."
"If Scottish Power offers the best tariff after we have provided a business with an impartial energy comparison, we know they will be in the hands of a great supplier who won't give them any nasty surprises down the line."
Scottish Power have also launched their new SMEZone which allows SME's to compare their experiences with Scottish Power as well as discuss ways they keep costs down and comment on the wider energy industry.
Businesses who are being squeezed by their current energy supplier or tariff may find they could make savings of up to 40% by switching with Love Energy Savings, who impartially compare the whole business energy market to find a tariff suited to keep your energy bills down.
For a fast, impartial and free business energy comparison, visit http://www.loveenergysavings.com or call one of our expert energy advisors on 0800 988 8375 who are specialists in finding the optimum tariff for your business.