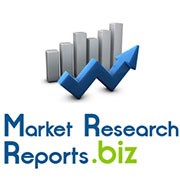 Albany , NY (PRWEB) May 30, 2013
The Global Power Transformer market is to grow at a CAGR of 7 percent over 2012-2016. One of the key factors contributing to this market growth is the increasing demand in developing countries. The Global Power Transformer market has also been witnessing an increase in the power generation capacity. However, fluctuating raw material prices could pose a challenge to the growth of this market.
The Global Power Transformer market 2012-2016 has been prepared based on an in-depth market analysis with inputs from industry experts. The report covers the Global Power Transformer market in the US, China, India, and the rest of the world, its market landscape, and growth prospects in the coming years. The report also includes a discussion of the key vendors operating in this market.
View the Full Report With TOC @ http://www.marketresearchreports.biz/analysis-details/global-power-transformer-market-2012-2016
The key vendors dominating this market space include ABB Ltd., Alstom SA, and Siemens AG.
The other vendors mentioned in the report are Crompton Greaves Ltd., GE Co., Henan Pinggao Electric Co. Ltd., Hyosung Power and Industrial Systems Performance Group, Hyundai Heavy Industries Co. Ltd., Mitsubishi Electric Corp., NARI Technology Development Ltd. Co., Tebian Electric Apparatus Stock Co., Toshiba Corp., and XD Group.
Buy a copy of this report @ http://www.marketresearchreports.biz/analysis/168685
Key questions answered in this report:
What will the market size be in 2016 and at what will be the growth rate?
What are key market trends?
What is driving this market?
What are the challenges to market growth?
Who are the key vendors in this market space?
What are the market opportunities and threats faced by key vendors?
What are the strengths and weaknesses of each of these key vendors?
Related Report:
Power Transformers - Global Market Size, Average Pricing and Competitive Landscape Analysis to 2020
(http://www.marketresearchreports.biz/analysis/105460)
The drivers, restraints, challenges, revenue forecast, market share analysis and volume sales are covered for the global power transformers market. The report covers eight key countries for power transformer market. Revenue forecast, average pricing, market share analysis, volume sales analysis and regulations are covered at the national level. The report also covers the regional volume share for the global transformer market.
Reasons to buy
Facilitating decision-making based on strong historic and forecast data for the power transformer market.
Developing strategies based on the latest pricing trends, market shares and revenue growth.
Positioning you to gain the maximum advantage from the power transformer markets growth potential.
Identifying key partners and business development avenues in the power transformer market.
Responding to your competitors business structure, strategy and prospects.
About Us
MarketResearchReports.Biz is the most comprehensive collection of market research reports. MarketResearchReports.Biz services are especially designed to save time and money of our clients. We are a one stop solution for all your research needs, our main offerings are syndicated research reports, custom research, subscription access and consulting services. We serve all sizes and types of companies spanning across various industries.
Contact
M/s Sheela
90 Sate Street, Suite 700
Albany, NY 12207
Tel: +1-518-618-1030
USA – Canada Toll Free: 866-997-4948
Email: sales (at) marketresearchreports (dot) biz
Website: http://www.marketresearchreports.biz/
Blog: http://mresearchreports.blogspot.com/