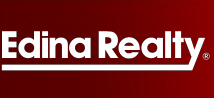 homeowners can get their feet wet without having to commit to anything long-term
Bloomington, MN (PRWEB) May 30, 2013
If a homeowner feels alone in the short sale process, they can rely on Edina Realty's Kris Lindahl, an experienced Bloomginton real estate agent, to bring them the resources they need to feel confident in this real estate market. "The short sale process can be a daunting experience," Lindahl said, and continued, "but the right agent can make all the difference. That's why I created the Minnesota Short Sale Calculator website."
The new website, using state-of-the-art technology, allows homeowners to enter a few pieces of information and receive a real-time email from Lindahl that includes an estimated value on their home. "Now the power is in the homeowner's hands," Lindahl said, and continued, "and that's what homeowners need to succeed." All submitted information will be kept private.
"What's great about this site is that homeowners can get their feet wet without having to commit to anything long-term," Lindahl said, and continued, "It's meant sort of as an introductory course on the short sale process." The website also includes detailed pages on tax consequences, credit implications, and a video series exploring some of the most frequently asked questions.
"I want my clients and homeowners to be comfortable and confident in their decisions," Lindahl said, and continued, "That's why I provide only the best resources available even if I have to make them myself." Lindahl's coveted approach to real estate has made him one of the most sought after agents in the state. He combines technology, many years of experience, and a vast market knowledge to create an unrivaled dedication to client service.
Call Kris and his team now for more information at (763) 447-3925.