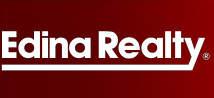 It's a confidence booster.
Brooklyn Center, MN (PRWEB) May 30, 2013
The short sale process has been known to be a frustrating experience, but homeowners agree that the right agent can make the process rewarding and much easier than expected. Edina Realty's Kris Lindahl, an experienced Brooklyn Center real estate agent, has the resources necessary for homeowners to succeed in today's real estate market. This morning he released the Minnesota Short Sale Calculator website to help homeowners subdue any reservations about the process.
"I wanted to give homeowners something they could rely on," Lindahl said, and continued, "And by creating this website I've given them just that and more." The website allows homeowners to enter a few pieces of information and receive a real-time email that includes an estimated value on their home. "This gets the ball rolling," Lindahl said, and continued, "And in most cases it's a confidence booster."
The great part about the website is that all information is kept private, "And there's no long-term commitment," Lindahl said, and continued, "Homeowners can navigate the website at their own pace, and once they're ready to get started they can call on me to get started." Lindahl's expertise has made him one of the most sought after agents in the state. He is and has been Edina Realty's number one short sale agent multiple years in a row.
In addition to being able to check the estimated value of their home, homeowners can also find updated market information, tax consequences, credit implications, and a video series that explores the most frequently asked questions about the short sale process. Lindahl's combination of technological expertise, market knowledge, and many years of on-the-ground experience make it possible for him to give his clients the best experience possible in this market.
For more information, call Kris and his team now at 763-447-3925.