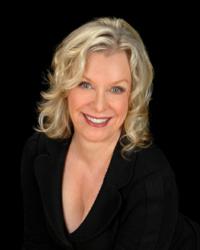 Affluents are keeping their heads down and conserving cash in the current uncertain economic environment. They will need extra incentives to encourage them to spend.
Stevens, PA (PRWEB) May 30, 2013
Unity Marketing's latest measure of affluent consumer confidence shows that their expectations for future luxury spending are stalled at current low levels. Further, the average amount spent affluents spent on luxury goods and services during the first quarter 2013 tracked at the lowest levels seen during the last two years. Fewer than one-fourth of luxury consumers surveyed said they expected to spend more on luxury in the next twelve months, while over half expect to spend the same. This based upon the most recent luxury tracking survey conducted by Unity Marketing among 1,269 luxury consumers (average income $264.3k) from April 9-15, 2013.
With demand for luxury goods and services stalled in the first quarter 2013, luxury marketers must be at the top of their competitive game to generate growth
"Affluents are keeping their heads down and conserving cash in the current uncertain economic environment. They will need extra incentives to encourage them to spend," says Pam Danziger, president of Unity Marketing and lead researcher on the quarterly Luxury Tracking Study.
"The survey found that spending on luxury goods and services during the first quarter 2013 was off by nearly 20 percent from fourth quarter 2012. What is even more troubling is the typically high-spending ultra-affluent segment (top 2 percent of U.S. households by income, starting at $250,000) were primarily responsible for the decline in spending. The HENRYs (high earners not rich yet, with incomes $100k-$249.9k), on the other hand, spent slightly more in the first quarter than they did fourth quarter 2012. A pull back in luxury spending by ultra-affluents will be especially challenging for heritage luxury brands, as compared with more accessible and affordable premium brands."
Commenting on the results of the latest survey, Tom Bodenberg, chief consumer economist for Unity Marketing, said, "While one would think that stock market gains should translate readily into greater appetites for discretionary purchases, it appears that consumers may be hoarding cash - just like corporations do. Further, employers and investors are still unsure as to the impact of Obamacare on their bottom lines, let alone to the outcomes of legal challenges to Obamacare in various states. Therefore, expansion (typified by greater hiring) is put on hiatus."
However, Unity Marketing's latest survey shows some bright spots: an increase in spending on key luxury goods from 4Q2012 to 1Q2013 (including watches, linens and soft goods, and kitchenware/cookware), plus a small tick toward optimism in affluents' expectation about their own financial futures. Further affluents express a strong future purchase intention for high-end or luxury brands of wine and spirits, beauty products, clothing and apparel, home electronics, garden and outdoor goods, and major home appliances, as well as fine dining services and travel over the next three months.
"Marketers will need to innovate in the current stalled luxury market. To generate growth they need to tap new customer segments, deliver new marketing messages through new marketing media, and present new product offerings. And above all, marketers need to position their luxury goods and services as a value proposition for the customers," Danziger says.
About Pam Danziger and Unity Marketing
Pamela N. Danziger is an internationally recognized expert specializing in consumer insights for marketers targeting the affluent consumer. She is president of Unity Marketing, a marketing consulting firm she founded in 1992. Pam received the Global Luxury Award for top luxury industry achievers presented at the Global Luxury Forum in 2007 by Harper's Bazaar. Luxury Daily named Pam to its list of "Women to Watch in 2013."
Pam gives luxury marketers "All Access" to the mind of the luxury consumer. She uses qualitative and quantitative market research to learn about their brand preferences, shopping habits, and attitudes about their luxury lifestyles, then turns these insights into actionable strategies for marketers to use to reach these high spending consumers.
Pam's latest book is Putting the Luxe Back in Luxury: How new consumer values are redefining the way we market luxury (Paramount Market Publishing, 2011). Her other books include Shopping: Why We Love It and How Retailers Can Create the Ultimate Customer Experience, published by Kaplan Publishing in October 2006; Let Them Eat Cake: Marketing Luxury to the Masses-as well as the Classes, (Dearborn Trade Publishing, $27, hardcover) and Why People Buy Things They Don't Need: Understanding and Predicting Consumer Behavior (Chicago: Dearborn Trade Publishing, 2004).