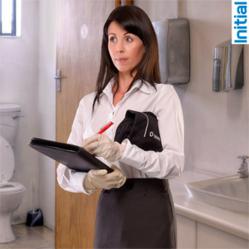 Initial's air purifier unit is designed to create millions of highly reactive compounds that are transmitted from the unit, acting as a catalyst for destroying unwanted chemicals and microbes.
Cape Town, South Africa (PRWEB UK) 31 May 2013
The Air Purifier from Initial uses four different chemical processes to purify the air and ensure the destruction of airborne micro-organisms. These chemical processes are the production of Ozone, Photo Catalytic Oxidation, production of Photo plasma and the production of Negative Ions. The Air Purifier contains an ultra violet lamp which controls the photo-chemical processes, and an ion-generator which controls the electro-chemical process of creating negative ions.
So how do all of these scientific processes actually improve the air we breathe?
Ozone is created when oxygen reacts with ultraviolet light and is a normal occurrence in the atmosphere. Ozone has long been used in medical therapies and has shown remarkable antibacterial, anti-viral, and anti-fungal properties. Unlike Oxygen (O2) that has two stable oxygen atoms, Ozone (O3) has three unstable oxygen atoms. It can destroy many of the organic molecules that make up common indoor pollutants. Whether the pollutants are from biological or chemical sources, if they have multiple chemical bonds Ozone will oxidize them by first reverting to Oxygen and then depositing its third Oxygen atom on the offending pollutant. This process aids in deodorising, disinfecting, and destroying many pollutants, including odours and airborne bacteria. When Ozone is continuously applied in slightly elevated concentrations, it is an effective, safe, and economical method of reducing common household bacteria, fungi, mould, mildew, and viruses in the air we breathe.
Photo catalytic oxidation occurs (PCO) when ultraviolet light comes into contact with a catalyst - in this case the aluminium in the Air Purifier unit. PCO destroys chemical compounds such as Volatile Organic Compounds (the harmful chemical gases that are emitted from plywood, carpet, glue, paint and many indoor cleaners) by attacking their chemical bonds and converting the toxic components into benign compounds such as water and carbon dioxide.
Photo-plasma is a fully ionized gas composed of ions and free electrons, and is created when air and ultraviolet light react to one another. Photo plasma is very reactive and can break down organic compounds 180 times faster than ultraviolet light on its own, and up to 2000 times faster than ozone! Negative Ions, created by the Air Purifier's ion-generator, are negatively charged particles. These particles have an excess of electrons and can also break down chemical compounds and micro organisms. Studies have also shown that exposure to negative ions can improve mood, reducing both depression and anger.
The Air Purifier uses these chemical processes in combination to ensure that air is thoroughly cleansed of odour, pollutants such as VOC's and airborne bacteria. The Air Purifier has been proven to remove up to 70% of airborne bacteria* and thus greatly reduces the risk of cross contamination by sanitising the air we breathe. This makes it the ideal product for high volume bathrooms.
As bathroom hygiene is something that Initial takes very seriously, the Air Purifier is a welcome addition to Initial's existing suite of bathroom hygiene services. Initial offers a range of bathroom hygiene solutions, including feminine hygiene solutions, hand washing, sanitising and drying solutions, air fresheners and toilet hygiene treatments. The Air Purifier is efficient to run and its UV light has a lifespan of 9000 hours which equates to approximately one year. This unit is quick and easy to install, and has an aesthetically pleasing design which will fit in with most bathroom decor schemes.
About Rentokil-Initial: The Rentokil Initial group specialise in pest control, hygiene services and interior landscaping for businesses across the globe. Using leading-edge, environmentally-friendly technology, their experts deliver a wide range of services to businesses of all kinds. Rentokil Initial South Africa has operations in all major business centres across the country. Read more about Initial's hygiene services, or to arrange for a free bathroom and workplace hygiene survey of your workplace, contact 0800 77 77 88.
*Dublin test. Ref no VO273 School of Biomolecular and Biomedical Science, University College, Dublin.