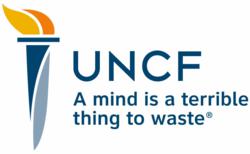 Los Angeles, CA (PRWEB) May 29, 2013
WHAT:
UNCF (the United Negro College Fund) is hosting its 31st Annual UNCF- Los Angeles Walk for Education. UNCF is the nation's largest and most effective minority higher education organization. Community members and friends of UNCF are invited to participate in helping youth get the education they want and need. Annual participants include community members, school administrators, corporate teams, sororities, fraternities, church groups and many more. The annual UNCF Los Angeles Walk-a-thon and the money raised supports 60,000 nationally and over 4000 Southern California students who attend more than 900 colleges and universities nationwide, 38 of which are historically black colleges and are member institutions of UNCF.
WHEN:
Saturday, June 1, 2013
7:00 a.m. - Registration
8:00 a.m. – 8:30 a.m. Opening events
8:30 a.m. – 10:00 a.m. Walk begins
10:30 a.m. – 12:30 p.m. Post-walk Festivities & Entertainment
WHERE:
Exposition Park
700 Exposition Park Drive
Los Angeles, CA 90037

The Walk's stage, sponsor booths and food area are all located together in the park, at the corner of Menlo Avenue and North Coliseum Drive
Parking is $10.00
VISUALS:
Artist: Goapele, Warren G, Judge/Talk show host- Judge Greg Mathis, Los Angeles County Supervisor Mark Ridley-Thomas, Chairman, Adai Lemar from KJLH-92.5FM, and more
Walkers called to the starting point (approximately 8:30 a.m.)
Kids play zone/ jumper with clowns and face painting
REGISTER:
To form a team, join an existing team, or register as an individual, visit http://give.uncf.org/LAWALK or call (213) 639-3800.
Registration is open until the day of the event.
###