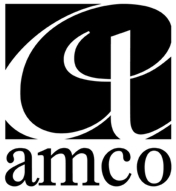 "Having now both proven and more importantly sold equipment to the marketplace the company is unable financially to exploit the opportunity created by the developed technology." Michael Charles Amco
London. England (PRWEB) May 30, 2013
Sale or Licensing Opportunity: Fluorescent Lifetime Test / Drug Screening Equipment and Consumables.
Our Client is a Developer and Manufacturer of Fluorescent Lifetime Test Equipment and Consumables. They are patent holders for their own in house developed Fluorescent Agents and now have their own fully developed plate reading equipment.
Proven installations show that their plate reading technology is both reliable and robust in operation producing consistent results.
The company already has a modest number of installations in major pharmaceutical laboratories.These assets are available now and ready to be exploited on a worldwide basis by a mature company already selling Laboratory Automation and Screening equipment into major drug companies.
The FL Plate reader uses solid state laser excitation with a dual laser option if required. Microtitre plate formats of 96, 384 and 1536 can be accommodated. Less than one second is required to read each well and temperature stabilisation or heating to 37o can be achieved.
The Plate reader interfaces to a PC using a standard Ethernet controller and a graphical interface is provided to run the process and provide data integrity to CFR 21 part 11.
A range of 10 Fluorogenic Peptides and 15 Fluorescent Dyes that attract significant gross margins are either patented to our client or licensed on a reasonable fixed annual fee.
Having completed the development cycle with little retained capital our client is able to structure a transaction as a simple sale of the Assets and the IP. A key employee may be available on a consultancy basis if terms can be agreed.
Completion of a non disclosure agreement will be required.
Contact: Michael Charles
Amco Agency Ltd
International House
Suite 501,
223 Regent Street,
London W1B 2QD
T: + 44 (0) 8452 300700
E: MC[at]amco-agency[dot]co[dot]uk