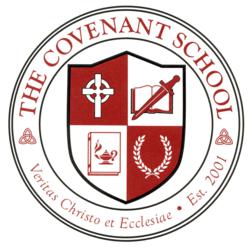 Nashville, Tenn. (PRWEB) May 29, 2013
Dr. Catherine Graham, Head of The Covenant School, is pleased to announce the appointment of Heather Gillum, PhD, CCC-SLP, as Learning Specialist beginning Fall 2013. Dr. Gillum will work with Mrs. Jamie Tyner, Quest Learning Services Coordinator, to enhance and extend the academic enrichment curriculum, assess students' learning challenges and work with students individually and in groups to help them achieve their educational goals. In addition, she will offer seminars for teachers and presentations for parents about improved methods and strategies used to support the students' learning processes.
Dr. Gillum is a well-known speech-language pathologist and educational consultant in the Nashville area. She has over 15 years of experience working with children possessing learning differences and providing curriculum consulting and faculty education programs to independent schools. She has also contributed to treatment efficacy research at the Vanderbilt Bill Wilkerson Center prior to completing a doctorate in psychometrics and child language at Vanderbilt University. Her dissertation on the relationships between oral language and reading skills illustrates her philosophy of considering the whole child when designing differentiated instruction.
Additionally, Dr. Gillum has taught courses in Child Language Development at Vanderbilt University and Tennessee State University, and has presented her research at national and international conferences.
A Nashville native, Dr. Gillum attended Franklin Road Academy and completed her Bachelor's and Master's degrees in speech-language pathology at The University of Tennessee.
About The Covenant School
The Covenant School is a private, independent elementary Christian school in Nashville serving girls and boys in preschool through 6th grade.