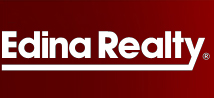 This is a great way for buyers to get their feet wet
Carver, MN (PRWEB) May 30, 2013
With the majority of buyers making the internet their primary homes search tool it can be hard to keep up-to-date with the hundreds of listings available. Edina Realty's Kris Lindahl, an experienced Carver real estate agent, has released the Minnesota Buyer Search website which allows buyers to accurately monitor online properties with a customized search criteria.
"Buyers can run into problems like calling on homes that turn out to already be sold," Lindahl said, and continued, "This website will help decrease the chances of that happening." The website allows buyers to fill out a detailed form regarding what they're looking for in a home and receive a real-time email that includes a customized search criteria created by Lindahl and a hyperlink to all homes matching that crtieria.
"This is a great way for buyers to get their feet wet," Lindahl said, and continued, "And when they spot a home they like we'll make it a priority to get them there before it is sold." Buyers can also find updated market information and links to other resources on the website.
Lindahl recently received the Chairman's Award, the highest honor an Edina Realty agent can receive, for excellence in sales, sales volume, and client service. His combination of technological expertise, vast market knowledge, and an unrivaled dedication to client service has made him one of the most sought out agents in the state. "I put power in the hands of my clients," Lindahl said.
Call Kris now for more information at (763) 280-8498 and visit the Minnesota Buyer Search website now to get started.