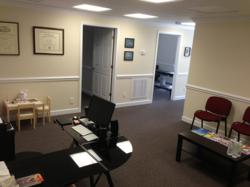 Before seeing Dr. John I couldn't walk, sit, or sleep without shooting pain and discomfort. Now, after having seen Dr. John I can truly say I am pain free! I highly recommend him to anyone who is in need!!! - Kate M.
Knoxville, TN (PRWEB) May 30, 2013
Sport and Wellness Chiropractic Center and Dr. John Dandelski, owner and chiropractic physician, will be offering $25 adjustments and $49 first visit exams in June and July. Dr. John will offer these great deals as a way to kick off the summer while he goes through the insurance credentialing for this new office.
This offer is particularly significant to those whose insurance does not cover chiropractic care or limits chiropractic visits. The $25 adjustment is in line with most insurance copays and the $49 first visit is about 75% off the industry standard.
Suffer from migraines, headaches or neck pain? A recent study on headaches published in the Journal of Manipulative and Physiological Therapeutics demonstrated that, "chiropractic care, including spinal manipulation, improves migraine and cervicogenic headaches." Another study in 2012 from the Annals of Internal Medicine found that chiropractic adjustments and exercise helped far better than taking medication for neck pain. Anyone suffering from headaches, migraines, neck and/or back pain can benefit from chiropractic care, which is safe and very effective.
Dr. Dandelski is a chiropractic physician, Certified Chiropractic Extremity Practitioner (CCEP), and Active Release Techniques® (ART) provider who treats patients of all ages and activity levels, but specializes in the treatment, conditioning, and rehabilitation of athletes. Highly rated on yelp.com with over twenty 5-star reviews, Dr. Dandelski brings his same down-to-earth practice style to an area of the country he loves.
Earlier this year Dr. John was on location in the backcountry of Colorado treating the cast and crew of Outside Television / Magazine's new reality series, "The Final Cut." The Final Cut is currently airing on the Outside Television Network. See if you can spot Dr. John in the background or even see him adjusting some of the cast!
About Sport and Wellness Chiropractic Center:
Sport and Wellness Chiropractic Center is located at 10426 Jackson Oaks Way, Suite 102, Knoxville, TN 37922. In addition to Tennessee, Dr. John is also licensed to practice chiropractic in Colorado, Virginia, and Washington, DC.