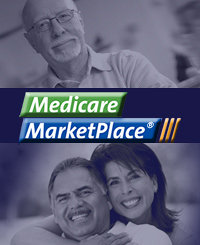 "Talk to us first... we can help eliminate the confusion and find options that will fit your needs" - Brian Hickey, Director of Consumer Sales & Marketing, Medicare MarketPlace®
Omaha, NE (PRWEB) May 30, 2013
Medicare MarketPlace®, a national online Medicare insurance broker, headquartered in Omaha, NE has added a new location in Harlan, IA to meet growing demand from Baby Boomers turning 65 and becoming eligible for Medicare. Benefit Advisors will help Medicare beneficiaries in all 50 states shop for and enroll in Medicare health plans, including Medicare Supplements, Medicare Advantage and Medicare Part D Prescription Drug plans.
"Today's baby boomers have more options than ever when choosing a Medicare plan," said Brian Hickey, Director of Consumer Sales & Marketing for Medicare MarketPlace®. "While it is great to have a wide variety of options, deciding which plan or plans to choose from can be confusing—especially for those who are new to Medicare and getting flooded with mailings. Our quoting tools and Benefit Advisors help clear up the confusion."
According to a survey by the National Council on Aging, after more than 48 years since its inception, more than half of seniors remain confused by the Medicare program or don't understand it at all. The survey also found, nearly half of respondents reported that they have never shopped around to find the best coverage.
And, since every person's situation is unique, Hickey said that the Licensed Benefit Advisors at Medicare MarketPlace® are trained to help the individual evaluate their options and make the best health insurance choice for their unique situation.
Medicare MarketPlace® offers:
• Licensed and certified Benefit Advisors ready to give unparalleled customer service including one-on-one attention.
• Up to 15 top-rated insurance companies.
• Product availability in all 50 States and Washington D.C.
"Talk to us first," said Hickey. "We can help eliminate the confusion and find options that will fit your needs."
To learn more about Medicare MarketPlace®, call a Licensed Benefit Advisor at 1-866-312-3535 or visit http://www.medicaremarketplace.com.