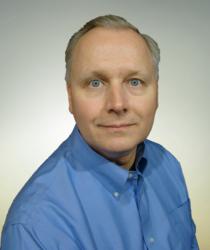 Imagine if your family relationships could be 20% better simply by turning off the phone at certain times.
Roanoke, VA. (PRWEB) May 30, 2013
Mark Jala knows the problems texting, multitasking, email, mobile phones and social media have on relationships. It's no surprise to him that on May 3, 2013 the New York Times published an article discussing a new study from Carnegie Mellon on the productivity impact of multitasking. It found that the "rapid toggling between tasks" decreased productivity by 20%. Mark Jala, author of an upcoming book about the value of proper communication during family meals, ties this study to the problems many face in their relationships.
"Quality and successful long term relationships require focus and attention. Today the constant buzzing and beeping from texting, email and social media networks like Facebook and Twitter distract us from what is truly important," says Mr. Jala. The study by Carnegie Mellon indicates that office workers are distracted by email and social media every 11 minutes but require 25 minutes to get back to a productive state. Mr. Jala finds the same is true at home in our relationships.
On his blog called Cook, Talk, Love, Mr. Jala writes about the values of family meals and the communication that must take place. "One of my personal development mentors once said 'wherever you are, be there.' When at work we need to stay focused on our task at work. When at home we need to stay focused on our family, spouse and children. Texting, mobile phones and social networks are constant distractions that pull us away from what is important. We have a hard time resisting every beep. That pulls us away from actively listening and hearing what our wife says, husband says and children say. When the study finds it decreases productivity by 20%, imagine if your family relationships could be 20% better simply by turning off the phone at certain times," Mr. Jala says.
Learning from what the study finds, Mr. Jala offers 3 tips to counter the negative impact of multitasking and "rapid toggling between tasks."
1) Get in the habit of "No Social Media" times. Block out multiple hour periods when all family mobile phones are turned off. You may have to collect them from the children. This gives the family an opportunity to talk face to face and have real communication. Don't replace this time with mindlessly sitting in front of the TV or some other non-communication time.
2) Collect phones from children when they are supposed to be studying. Take away the temptation to reply to a beep or buzz when they are studying. This will teach them focus and good study habits.
3) Establish an "emergency signal" with children and spouse for daytime use. This will empower you to know when noises from the phone are simple distractions or real emergencies, allowing you to focus on your work during the day.
About Mark Jala
Mark Jala is available for interviews and speaking engagements. Book him for your show today. He is available on short notice via telephone. Mark Jala writes for http://www.CookTalkLove.com and is writing his first book about using the family meal as the perfect setting for constructive family communication. Sponsors please contact Mr. Jala by email or phone for full details.