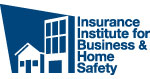 Tampa, Fla. (PRWEB) May 30, 2013
With Hurricane Season beginning June 1 and the summer storm season just around the corner, the Insurance Institute for Business & Home Safety (IBHS) announced the release of OFB-EZ – a new, free business continuity tool designed to help even the smallest businesses recover and re-open quickly after a disaster.
IBHS has always helped businesses prepare for disaster with its full version of the Open for Business® (OFB) Toolkit, which takes a comprehensive approach toward business continuity planning for small and mid-sized businesses. With OFB–EZ, small businesses with 10 employees or fewer can follow the same disaster planning and recovery processes used by larger companies, but without a large company budget.
Business continuity planning can make all the difference in a crisis, especially considering that one in four businesses forced to close after a disaster never re-opens, according to Gail Moraton, IBHS business resiliency manager.
"Spending a few minutes to plan now will save time and money later," Moraton said. "OFB-EZ takes into account just how busy small business owners are and focuses on the most important things they must do now to be better prepared."
Business owners can download the free OFB-EZ toolkit and create their own business continuity plan using eight modules. This unique, easy-to-use tool does not require any previous experience with or knowledge of business continuity planning.
The OFB-EZ toolkit will enable small businesses to:

Identify the business activities that are essential for continued operation during a disruption;
Deal with risks faced by the organization; and
Create an easy-to-use recovery plan tailored to the individual business, providing confidence if the worst occurs.
"OFB-EZ is a terrific, streamlined tool that uses non-technical language to walk business owners through the entire process step-by-step. With OFB-EZ, IBHS is leading the way toward greater resiliency for even the smallest of business operations," said Moraton.
About the Insurance Institute for Business & Home Safety (IBHS)
The Insurance Institute for Business & Home Safety (IBHS) is an independent, nonprofit, scientific research and communications organization supported by the property insurance industry. The organization works to reduce the social and economic effects of natural disasters and other risks on residential and commercial property by conducting building science research and advocating improved construction, maintenance and preparedness practices.