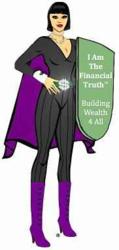 Travel prices seem to keep rising with every summer that passes, but that doesn't mean that a vacation isn't in your budget.
(PRWEB) May 29, 2013
With Memorial Day behind us as the unofficial start to the summer vacation season and the economy continuing to rebound, summer vacations are becoming more attainable for many Americans. In fact, 94 percent of Americans plan to take a vacation this summer and expect to spend about $1,200 per person.
"Fearing the worst, Americans have been saving more, spending less and taking fewer financial risks. Now, they are feeling more confident and are ready to celebrate a bit more stable economy. And while the economy hasn't fully rebounded, people are at least feeling comfortable enough to splurge on a family vacation this summer. I have many clients coming to me and asking for ways they can save for this summer," says Carla Cargle, financial expert, author, and founder of Genesis One Wealth Builders.
Unfortunately, major travel sites like Hotwire and Priceline are predicting higher travel costs this summer than last. Priceline found that airline tickets cost about 1% more than last summer and Hotwire states that travelers can expect to pay 4% more for flights and hotels. Car rentals are expect to go up 7% in price this summer.
"Travel prices seem to keep rising with every summer that passes, but that doesn't mean that a vacation isn't in your budget. The earlier you start saving and the earlier you start planning, the better. No matter your budget, though, being travel-savvy can save you loads of money," says Cargle.
While starting a summer vacation fund is the best starting point, Cargle has several money-saving tips to make that money stretch.

Plan to vacation during early or late summer. According to Priceline, June and August will be the cheapest times to fly domestically and August is best for international travel
If flying, sign up for airfare alerts on sites like AirfareWatchdog.com, CheapAir.com, and Farecompare.com. These sites send emails when ticket prices drop during a traveler's pre-selected trip date and location
Don't rely on travel sites alone. While Kayak and Orbitz have great prices, always compare with major carriers. Many carriers offer summer travel deals this time of year if travelers purchase directly through them
If possible, be flexible with dates. Companies know that people like to head out of town on the weekends or beginning of the week. Try setting the departure date for Wednesday or Thursday instead and see how it affects the price
Consider booking a hotel or cabin with a mini-kitchen and go grocery shopping upon arrival. Check into whether or not the hotel offers a continental breakfast. Paying $5 or $10 per night for that service will save travelers big time on food costs
Use mobile apps, such as Groupon or Foursquare to find local deals in the vacation destination. These apps can save travelers tons of money on food and activities, but they are also great for suggesting fun things to do in the area
"By following these simple rules and searching for good deals online, you can save hundreds of dollars on your vacation this summer. It's all about shopping smart and shopping around," says Cargle.