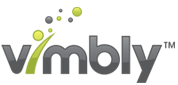 New York, NY (PRWEB) May 29, 2013
Vimbly (http://www.vimbly.com), as seen on USA Today and CBS, announced its latest partnership with New York automobile adventurers Gotham Dream Cars. With the addition of Gotham Dream Cars, Vimbly adds another adrenaline-inducing endeavor to its expansive activities inventory.
Gotham Dream Cars provides highly professional, exotic car rental service in which car enthusiasts or curious patrons indulge in a unique automobile experience. Testing high-quality cars (e.g. Ferrari, Lamborghini, and Bentley to name a few), Gotham Dream Car participants can enjoy a heart-racing hour at an autocross course or a 100 mile tour along New York roads.
"New York houses hundreds of interesting things to do that even native New Yorkers haven't discovered," says Sam Lundin, founder and CEO of Vimbly. "With Gotham Dream cars, we're excited to add a new adventure for automobile enthusiasts and New York adventurers."
Considering most New Yorkers live without a car, as summer approaches and sunshine speckles the streets, New Yorkers need an outlet to get out of the city and explore the roads. Gotham Dream Cars acts as this outlet, whether you're tired of city life or itching to get behind the wheel.
If you're looking to book your exotic dream car experience, Gotham Dream Car activities are listed and offered many times a day, or week, allowing for an ideal complement to any NYC schedule. If the activity appears on Vimbly, every listed activity is easily bookable, with all information visible, such as pricing, schedules, and availability. Consumers can then book these classes by clicking on Vimbly.com and going through the easy booking process.
About Vimbly
Vimbly is a free site to find and book recreational activities. Founded in 2011, it eliminates hours of research when reserving anything from pizza bus tours, mixology classes, and exotic dream car races. More information available at http://www.vimbly.com/blog/the-three-wise-questions/.