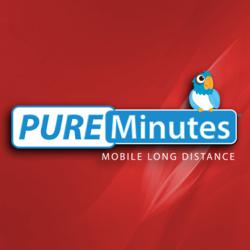 Sergio Parra brings over 9 years of experience in the Telecom industry and was formerly Vice President at Dollar Phone...
New York, NY (PRWEB) May 29, 2013
Pure Minutes (link) names Sergio Parra as Director of Marketing and New Business to further develop their growing portfolio of regional and national accounts. Sergio Parra brings over 9 years of experience in the Telecom industry and was formerly Vice President at Dollar Phone and prior to that the national sales manager at IDT/Union Telecard Alliance.. Having closed over 300 million dollars in deals he helped to create, sell and market brands like Jenni Rivera, Manny Paquiao, Omega, Despierta America (Univision), Republica Deportiva (Univision) and hundreds of other popular branded phone cards. At IDT; Sergio was also one of the original creators of brands like TUYO, Playball and Boss Revolution, the current market leader in Pinless dialing; his experience brings a deeper understanding of the pinless business.
Prior to joining Pure Minutes he also helped to create and launch Pin Monster, Dollar Phone's Pinless Portal product and again brings insight from both a the Phonecard and Pinless Solution markets. In this role, Sergio will focus on connecting with business owners to raise brand awareness through collaboration, exciting sales promos, and campaigns.
In addition Sergio will bring his talent for creating, training and launching grass roots marketing teams to run campaigns throughout the summer and participate in events around the New York City Area. In divergence from traditional sales efforts, Sergio will concentrate on bringing in new master distributors in several markets that have direct physical stores and distribution. As Pure Minutes prepares to bring on these types of distributers, the Pure Minutes portal will be refined to better compete in that space and segment of the market
Pure Minutes provides a low-cost international calling solution that works with any phone number, regardless of the current provider. This means that a user can enjoy the benefits of low international rates without needing to change their current landline or mobile cell phone service provider. Subscribed callers simply dial a local access number and through modern "Automatic Caller Identification" software we can recognize a subscribed caller making the need for complicated PIN codes a thing of the past.
Born and raised in New York City, Sergio earned his Bachelors of Arts in Communications at John Jay College in Midtown Manhattan. A Grammy nominated producer who in his spare time produces and directs film. He currently resides in Jackson Heights, Queens.
About PureMinutes
PURE Minutes is a leading provider of prepaid international long-distance calling solutions. We provide an affordable communication solution that offers flexibility, portability and ease-of-use for both landline and mobile users. PURE Minutes offers competitive international calling worldwide with no hidden fees, no maintenance fees, no contract required, and minutes that never expire. PURE Minutes service is sold on the web and through regional and national retailers including MoneyGram, La Nacional and payXchange and is available to customers worldwide in English (pureminutes.com) and in Spanish (pureminutes.com/index.aspx?LanG=SPA) and accepts payments through all major credit cards and Paypal.
Follow us on Twitter (@PUREMinutes), Facebook (facebook.com/PUREMinutes), and LinkedIn (PUREMinutes, LLC) for up to the minute updates.
###