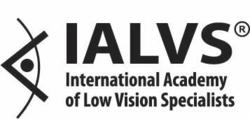 "Bringing awareness to those suffering from the effects of the major leading cause of vision loss in seniors, whether in Australia, the United States or any other country will help create solutions."
Corona, CA (PRWEB) May 29, 2013
Americans and Australians over the age of 50 share a devastating statistic – Age Related Macular Degeneration (AMD) is the main reason they are losing their eyesight.
One million Australians are affected by AMD, according to the Macular Disease Foundation of Australia, and in the US that figure is ten million. The numbers are expected to rise in Australia to 1.7 million, by 2030 and in the US to 3 million by 2020 in the absence of prevention and treatment measures.
"Bringing awareness to those suffering from the effects of the major leading cause of vision loss in seniors, whether in Australia, the United States or any other country will help create solutions," said Dr. Richard J. Shuldiner, low vision optometrist and founder of the International Academy of Low Vision Specialists (IALVS) in the US. "Australia is to be praised and appreciated for their work in this area."
Julie Heraghty, CEO of the Australian group, said the first step to fight the disease is to have an eye and macula test, and never to ignore changes in vision.
The IALVS is on the cutting edge of technological advances that can even restore sight to patients. "The new technologies include miniature telescopes, e-scoop glasses and implants," according to Dr. Shuldiner.
Unlike average eye doctors, IALVS optometrists are trained extensively in advanced optics and magnification techniques that allow patients to participate in activities such as reading, sewing, watching TV and even driving.
Australia's Macular Degeneration Awareness Week is running from May 26 to June 1 and the main focus of the event is to encourage people to have their eyes tested. Nutrition and lifestyle issues are also a major focus. AMD is caused when part of the retina –the interior layer of the eye that collects and transmits light to the optic nerve – deteriorates. The center of the retina – the macula – is responsible for detailed and color vision.
About IALVS
The International Academy of Low Vision Specialists (IALVS) believes in LIFE AFTER VISION LOSS. The IALVS brings new hope and sight to those with macular degeneration and other vision limiting conditions. If you have been told by your eye doctor that a change in your eyeglass prescription will not help you see any better, call an IALVS doctor who is trained to design special glasses that can make a difference. When your doctor says, "Sorry, I cannot get you to see any better," an IALVS doctor often says, "It may not be perfect, but it definitely is better!" http://www.ialvs.com