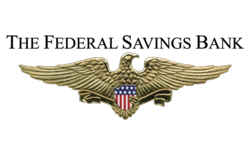 The price of your house should be at or below two and a half times your annual salary.
Chicago, IL (PRWEB) May 30, 2013
The Federal Savings Bank finds that now is a great time to buy a home. Mortgage rates are low and the housing market is going strong. Making a new home purchase is especially exciting for first-time home buyers, but it can also be overwhelming. Here are a few tips to keep in mind when facing this major decision.
Check on your credit: A few months before you begin the housing search, get a copy of your credit report. Credit health is vital when it comes to applying for a mortgage loan. Looking at your record sooner rather than later will allow you to find and fix any documentation errors as well as work on improving a low score.
Consider the options: First of all, take a moment to assess how long you are planning to stay in this home. If it is less than a few years, buying may not be the most profitable option for you. After determining your timeline, think about what kind of life you and your family are looking for. Is a city the right place for you, or do you need more open space? Each location will have its own set of positives and negatives, so prioritize your wants and needs before you start the search.
Do some math: Finances will play a major role in your home purchase. Remember that a new house comes with expenses like utilities and property taxes on top of a mortgage. Make a few calculations using your income and debt to decide what you can afford. The price of your house should be at or below two and a half times your annual salary.
Think about value factors: Even though you are excited about buying the home now, you may have to sell it in the future, so it's smart to think about things that will affect its value before you buy. For instance, location is a major factor in a property's resale. You may be tempted by a great deal in a bad area, but once you buy, your home value will only drop. By purchasing a cheaper house in a great area, the value will rise. In addition, pay attention to the neighborhood schools. Even if you don't have children right now, your future buyers might - and they'll be enticed by a good district.
Talk to your bank about a mortgage: Contact the Federal Savings Bank at (877) 788- 3520 to discuss low-rate options.