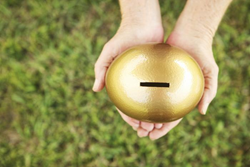 This will provide the industry as a whole with greater security and legitimacy.
London, UK (PRWEB UK) 30 May 2013
Pryce Warner International Group – According to draft regulations published by HMRC on the 24th of May, several significant new changes to QROPS are in the process of being introduced.
Amongst the new changes is a requirement for overseas pension schemes to report payments out of funds transferred from a UK pension scheme, even if it is no longer a QROPS. HMRC may also allow this information to be submitted electronically.
Other changes include; a penalties system for non-compliant schemes, a system whereby managers must re-notify HMRC when their schemes are QROPS compliant and a relaxation of the benefits tax relief test for overs public service schemes and private pension schemes provided by international companies.
David Retikin, Director of operations at Pryce Warne International Group, commented: "We fully approve of and support these new regulations by HMRC, as they will make it far more difficult for unscrupulous advisors to try and bend the rules. This will in turn provide the industry as a whole with greater security and legitimacy, making it easier for more expats than ever before to reap the benefits of a QROPS overseas pension."
These new regulations come in addition to regulations introduced last year that caused over 300 schemes to become de-listed by HMRC. This led to Guernsey no longer being a possible QROPS jurisdiction, and as a result the majority of the schemes based their became Malta QROPS where there is a stronger local regulatory body.