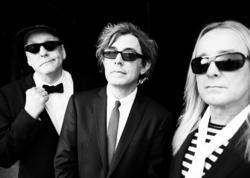 Napa, CA (PRWEB) May 29, 2013
Cheap Trick may be one of the most covered bands of all time. Since the '70s they've been blending elements of pop, punk and even metal in a way that is instantly catchy and recognizable. With timeless classics such as "I Want You to Want Me," "Surrender," and "The Flame," Cheap Trick are a musical institution. Anyone familiar with Comedy Central's The Colbert Report will note that Cheap Trick wrote and performed the theme song.
With more than 5,000 performances, 20 million records sold, 29 movie soundtracks and 40 gold and platinum recording awards, the band was honored in October 2007 by the Chicago Chapter of NARAS (National Academy of Recording Arts & Sciences) for their contributions to the music industry. Cheap Trick were featured in the John Varvatos Spring 2008 ad campaign.
Their most current release, The Latest, (released on CD, vinyl and 8-track) has garnered glowing reviews worldwide and continues Cheap Trick's reign as power-pop progenitors as they continue their legacy of over 35 years in the music industry.
Tickets for Cheap Trick are $55/70. They are on sale now and can be purchased through the theatre website at http://www.uptowntheatrenapa.com, at Ticketmaster (http://www.ticketmaster.com) or at the theatre box office (please call 707.259.0123 ext. 6 for hours). To find out more, please visit http://www.uptowntheatrenapa.com.
The Uptown Theatre Napa is downtown's ultimate destination for live concerts. Nestled in the famed West End district, this stunningly restored art deco masterpiece showcases only the finest acts, featuring music, comedy and more. An historic landmark, the Uptown offers a phenomenal, intimate live show experience, with excellent site lines and world class sound and lighting. As concert venues go, this is the place to be. Every seat is a great seat so buy concert tickets now.