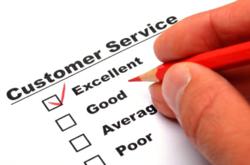 "All reviews are genuine – so there is a balanced view. Square deal gives customers even more confidence when buying used cars as they are totally unbiased and work on behalf of the consumer."
Portsmouth, Hampshire (PRWEB UK) 31 May 2013
Local business Imperial Car Supermarkets are changing the way customers buy used cars by joining forces with customer fair trade scheme Portsmouth Square Deal. By collecting non-biased reviews on behalf of its members, Square Deal are able to give a true picture of the customer experience when buying a car.
Imperial Car Supermarkets then add consumer reviews to their website to let potential customers read about experiences they've had at their three sites in Portsmouth, Southampton and Fleet.
Neil Smith, Imperial Car Supermarkets business development manager, said: "All reviews are genuine – so there is a balanced view. Square deal gives customers even more confidence when buying used cars as they are totally unbiased and work on behalf of the consumer."
"We have been working hard to maintain our customer satisfaction index (CSI). Our consumer reviews and testimonials will pay testament to this hard work. As our plans for expansion progress, it is vital that our prospective customers are able to access a balanced view of our business online."
"This is a key factor in their research, therefore we firmly believe that honest consumer reviews are an essential part of our social media strategy. They are crucial to developing our reputation online, as more and more consumers make purchasing decisions based on this feedback."
Portsmouth Square Deal is responsible for helping businesses to comply with the law, while maintaining a balance with consumers' needs. By becoming a premium member businesses get a range of benefits including advertising packages, business and marketing support and the collection of non-biased reviews on behalf of Square Deal members.
Notes to editors:
http://www.imperialcarsupermarkets.co.uk/
http://www.portsmouthsquaredeal.co.uk/
http://www.radweb.co.uk
For further information please contact Steve Rad: 03333444505
steve (at) radweb (dot) co (dot) uk
Portsmouth, UK Office:
+44 (0)33 33 444 505
12 Acorn Business Centre,
Northarbour Road,
Portsmouth, PO6 3TH