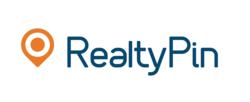 "Seeing the distressed home sales go down was huge,
Los Angeles (PRWEB) May 29, 2013
The team of experts at Realtypin.com – a website that analyzes the latest real estate news and developments – has declared the Spring home buying season to be "strong".
"Watching how the Spring unfolded was crucial, because this time of year plays such a big role in the market's success overall. It can literally make or break an entire year," says James Paffrath, the co-owner of Realtypin.com. "After looking at the numbers, we've decided that this Spring has been everything it needed to be – and more."
Specifically, Realtypin.com's experts were impressed with the number of existing homes that were scooped up. In April, the number of existing homes sold hit a three-year high, despite a drastic lack of inventory that swept the entire nation. When the total was seasonally adjusted, it came out to 4.97 million homes sold – the best the U.S. has seen since November 2009. As an added benefit, the Realtypin.com team says, a smaller percentage of those home sales were foreclosures.
"Seeing the distressed home sales go down was huge," says Paffrath. "After all, those homes simply drag the rest of the market down. The fewer of them there are, the more recovery we really have seen – and can look forward to in the months to come."
Along with a higher number of sales, the U.S. as a whole is seeing its homes sell for more money, in a shorter period of time. In April, the average home was on the market for a mere 46 days, and the median selling price climbed to $192,000 – the highest it has been since before the recession began.
"We're starting to see big strides," says Paffrath. "People have had their fingers crossed for a long time, and now, we're finally getting some real results. Apparently, the warmer Springtime weather helped to bring buyers out in droves!"
For more housing news and analysis, log onto http://realtypin.com.