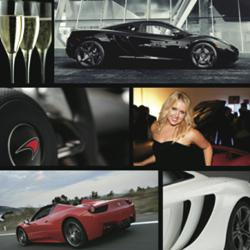 Houston, Texas (PRWEB) May 30, 2013
Houston Motor Club joins the collection of écurie25 worldwide supercar clubs. As part of écurie25, Houston Motor Club is now able to provide local members with reciprocal access to 80+ supercars and clubs in 11 major cities around the world.
écurie25 currently has clubs in the United Kingdom, Australia, Dubai, and the United States. Marc Smith, Houston Motor Club founder and President says, "Our Members have a passion for supercars that runs deep, and the opportunity to travel worldwide and experience all of écurie25's broad offerings of ultra supercars and destination clubs is an amazing addition to their current benefits. I'm thrilled to be able to provide this exclusive opportunity to our members."
Houston is more than just another branch in the global club, as it will serve as the new U.S. headquarters with Smith overseeing the brand as President of écurie25 USA. He will be responsible for implementing its growth nationwide utilizing his vision, dedication to clients and passion for supercar clubs. "This partnership between the Houston Motor Club and écurie25 was the perfect fit, and when the opportunity presented itself - we jumped at the chance," says Smith.
As Houston Motor Club transitions to become écurie25 Houston, the local collection of supercars will be updated, upgraded and expanded with the newest additions of a Ferrari 458 Spider and McLaren MP4-12C set to arrive before the end of the month. écurie25 covers insurance, depreciation, maintenance and storage, and while that benefit remains consistent for local members, they will realize many tremendous additional benefits not currently available through Houston Motor Club alone.
Chirag Shah, écurie25 Chairman, said, "When I took over the reins of écurie25 five years ago we had a single club in London. We are now well on our way to creating our worldwide network, with Houston becoming the 11th club and three more openings scheduled before the end of summer. We are not only creating worldwide supercar access for our members, but we also have the most sought after vehicles in existence. In just the last 12 months, we have brought in 4 of the first 100 McLaren MP4-12C's to be made, 2 Lamborghini Aventadors and 5 Ferrari 458 Spiders."
écurie25, inspired by the French word for "stable", is the longest established and largest supercar club in the world. Members have access to a thundering stable of the most desirable cars in the world along with clubhouses for socializing, special events, and options to partake in adrenaline charged driving events and exiciting adventures all over the world. To learn more, please visit http://www.ecurie25.com/.