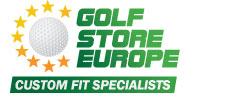 The partnership draws upon only the finest filaments, yarns and fabrics available.
(PRWEB UK) 31 May 2013
Managing Director at Kartel, Karl Swan, is said to have approached the 33 year old professional at the Irish Open 2011 in Killarny, with the prospect of launching a new clothing line. Developments since took place to produce a stylish "performance focussed" line. The three main driving factors behind the range are superior craftsmanship, performance fabrics and a modern vintage style. The partnership draws upon only the finest filaments, yarns and fabrics available.
Dedicated to providing customers with the highest quality golf clothing, equipment and accessories, Golf Store Europe are proud to stock a number of polo shirts and trousers from Kartel. Available in a range of sizes, many of the items are currently in the sale and are expected to sell quickly.
Having been heavily involved within the industry for a number of years, the team at Golf Store Europe are committed to keeping up to date with the latest new, updates and trends. As a result, a representative from the firm has shared their thoughts on the subject.
"We're not surprised to see that Kartel have become the biggest selling brand in Ireland. Already renowned for their high quality casual golf wear, their alliance with one of the world's top ten golfers has only served to strengthen their connection with their audience."
Golf Store Europe continues to follow the latest patterns in the industry.
GolfStoreEurope is Europe's leading provider of specialist golf equipment. Based in Ireland and boasting stores up and down the country, the retailer also gives customers the opportunity to order an array of top golf accessories on the web – head over to golfstoreeurope.com and check out the ever-expanding range of products now available at the click of a button. The staff at the company emanates a clear passion for the sport and so is able to cater for both amateur and professional golfers alike.