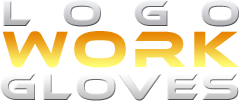 Logo Work Gloves has added features to their gloves
Phoenix, AZ (PRWEB) May 31, 2013
At any work or construction site, thinking "safety" is a critical issue when handling dangerous materials and machines. Because of this, Logo Work Gloves has made even more high visibility promotional work gloves available for purchase.
They've designed these gloves with the the two brightest and most visible colors: fluorescent orange and yellow. Adding even more safety characteristics, Logo Work Gloves also added a reflective strip on the knuckle of the opposite color, which is an especially effective safety feature when working during the night. The two new types of high visibility gloves include ones with leather palms and latex palms.
In addition to thinking of "safety" in terms of visibility, Logo Work Gloves has added features to their gloves in other ways. For instance, some gloves are made with extended safety cuffs to add extra protection to the wrists, or made with kevlar to be resistant to cutting.
Of course all gloves by Logo Work Gloves have the promotional feature as well. Any message or company design can be placed on the gloves to promote a business or ideal. The promotional side could also be another way of thinking "safety". For instance, promoting safety on the glove itself might be just the reminder someone needs to be safe.
For more information visit http://logoworkgloves.com.