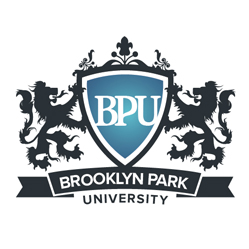 Brooklyn Park, Minnesota (PRWEB) May 30, 2013
Keeping in view the competitive job market, Brooklyn Park University has taken one another initiative to promote better career insights for students and alumni. The university has launched a renewed Learning and Development Centre, which will prepare students to make their place in the competitive world of opportunities. The idea is to make them aware of what is required from them by the potential employers.
Brooklyn Park University is a well established name in the realm of online education and is preferred worldwide by students for providing top quality higher education. The university offers accredited online degree programs as well as diploma and certificate programs in 16 distinct domains with 71 majors.
A recent study revealed that the job market is continuously changing with more challenging roles arising for the potential candidates. By the end of 2030, approximately 20 million jobs will be available, but there will be approximately 30% more college graduates to fill those positions. Keeping this in view, the learning and development centre at Brooklyn Park University will prepare students to compete in the cut throat competition and achieve their career goals.
For the revamped Learning and Development Centre, Brooklyn Park University has set up a team comprised of market leaders and renowned scholars. The team will work together to create development tools and techniques that will refine students and alumni for their future careers and teach them how they can be successful in the professional world of today as well as of tomorrow.
On this occasion, Dr. Rocha Barros, the Director for Brooklyn Park University said: "It is the University's aim to see the graduates as leaders in their field; and efforts are being made in this direction to make students capable enough and face the challenging professional world. This way, students earn more than just a degree."
Brooklyn Park University not only offers the best accredited online programs, but also follows the set systems and policies, to achieve its groundbreaking vision of setting an online learning community across the globe.
The strengths that make Brooklyn Park University accomplish its goals are its highly qualified and experienced faculty and management. The university believes in its strengths and is therefore, able to provide not only top notch but affordable online education as well.
About Brooklyn Park University
Brooklyn Park University provides education that not only includes comprehensive knowledge of the respective domain, but also leads towards ultimate career success. Students are allowed to complete their education at their pace and time, this flexible option gives them the chance to enjoy a balanced life.
The online programs at Brooklyn Park University are designed as per the demands of the changing professional world. The university has integrated latest technologies to best facilitate online learning and students are able to access learning material at ease.