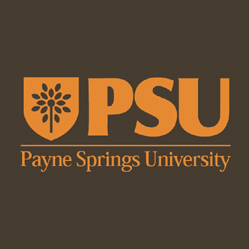 Payne Springs, TX (PRWEB) May 30, 2013
The beginning of this year heralded welcome news for Payne Springs University as it reached a landmark number of more than 150,000 alumnae located in more than 100 countries worldwide. Reaching such a large number of alumnae marks a commendable achievement for the university.
Payne Springs University is one of the highly preferred online universities throughout the globe, and is successfully providing quality education online through a state of the art education system. The university has appointed qualified faculty from across the globe, and many have experiences from some of the top multinationals of the world. The University has helped thousands of online students worldwide in completing their higher education as well as career goals.
On this occasion, the University Director, Dr. Philips Schubert said: "The figure 150,000 is not just a numeric representation, but it depicts the quality of education being provided and how many individuals around the world have been able to attain their career and professional goals."
"Our reach to top leading organizations across the globe is due to our competent and up to date course work along with the real world applications it offers," said Dr. Alexandra Finn, Dean at Payne Springs University. "The need to stay in touch with such a large number of alumnae is pivotal, so they can share their experiences with the current students and teach them about the competitive job market and its requirements."
Students at Payne Springs University, while earning their degree, are able to concentrate on their work as well as spend quality time with their friends and family. The university has not defined any strict schedule for attending online lectures and this flexible option has helped many to achieve their career goals successfully.
Some of the Payne Springs University alumnae hold top positions at world leading companies and willingly contribute to the career services program, assisting the university to find exceptional career opportunities for other graduates.
The university has also designed an exclusive alumni portal. This allows them to socialize with each other as well as connect with other students who are pursuing their degree from Payne Springs University. The alumni portal is a way to encourage building professional and social networks.
The curriculum of online degree programs at Payne Springs University is restructured on a continuous basis. The aim is to keep students equip with current knowledge of the respective industry and therefore, the course program is revised consistently. New modules are introduced and if required, latest technologies or methodologies are incorporated to facilitate learning.
About Payne Springs University
Payne Springs University makes efforts to assist their students in not only earning a degree, but to acquire quality education that also, develops their skills and enhance their knowledge. The university believes that a degree in a particular domain, increases one's chance to avail excellent career opportunities. Therefore, the university allows students to study at anytime of the day and from anywhere, facilitating them to complete their education at ease. The degree programs are accredited and scholarships are also offered.