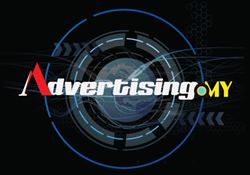 Today, Advertising.my provides advertising options in many areas that include above and below-the-line segments where LEDs are being used for better presentation and more cost-savings.
Kuala Lumpur (PRWEB) May 31, 2013
LEDs are known to provide dimmable and bright lighting that can be used in most fittings today. They provide energy-efficient options and longer lasting lifespan which in a long run would offer better return on investments.
Where LEDs are used in lighting in general, this technology provides a lot of positive opportunities in the advertising industry in which they can be used for lighting up of billboards, digital panels and many other types of media, particularly in the outdoors.
Advertising.my, a leading advertising agency in Malaysia has been advocating the use of LEDs not only in interior design areas but in the advertising industry as well. The agency had announced a string of expansion plans since the start of the year with a strong focus in the LED technology media to offer more effective and better services to its clients.
Today, Advertising.my provides advertising options in many areas that include above and below-the-line segments where LEDs are being used for better presentation and more cost-savings. Advertising.my is one of the major players in the outdoor advertising industry where it offers media booking, production and planning services in billboards, advertising panels, banners and posters around the country.
With this service in Advertising.my's stable, it is very important that the best products are used in order to create more effective advertising campaigns. Apart from supplying LED technology products in the market, Advertising.my incorporates this technology in media where they are suitable.
Advertising.my has been working with renowned LED manufacturers for many years now and to bring this platform further, the agency has announced that it will partner Samsung and GE to provide better quality LEDs for its clients.
Samsung Electronics is no stranger in the electronics market. By incorporating its revolutionary technology in LED televisions into its lighting products, Samsung has given the market one of the most technologically advanced LED products today. In fact, Samsung's LED bulbs are known to last longer while consuming lesser energy as compared to other LED companies in the market.
In order to help the clients to enjoy more savings, the major billboards operated and maintained by Advertising.my will be using Samsung LEDs as they are expected to be used for a long-term.
Meanwhile, GE has one of the strongest and most reputable names in the LED market. In fact, GE is one of the main leaders of the lighting industry with an extensive and very established research program. Through this development, GE is able to transfer their technology and findings to provide value-for-money and long-lasting LED products for the global market.
Advertising.my will be using GE LEDs for the major signage products. They will be used together with Samsung LEDs which will then provide a lot more value for the clients.
In partnering with two of the top industry players in LED, Advertising.my will be more than equipped to provide cutting-edge and more effective campaign options. The initial investment of using GE and Samsung's LEDs could be slightly higher but as they are a lot more durable than other LEDs, they are more viable in a long run.
Apart from that, Advertising.my will be rolling out its new media using the Semi transparent display in Malaysia technology. This type of screen is designed based on today's standards which can be placed in public spaces and locations. The Semi-Transparent screens use the latest technology which illuminates the screen with clear and bright moving images. When they are not used, the screen is semi-transparent, offering high aesthetical value for the business premise.
Another product which will be involved is the Industry and Consumer Touch Screen. This is made using cutting-edge technology from the agency's partners that allow customizable and self-managed touch screens. The screens can be easily mounted at the space desired that can be used as an information kiosk or for advertising and marketing purposes. All products offered under this new expansion program of Advertising.my come with 3-years warranty.