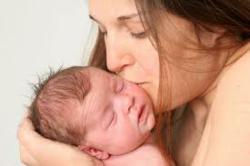 Charlotte, NC (PRWEB) May 29, 2013
As founder and consulting hypnotist with SouthPark Hypnosis, Verena Martin, CCHT, recently returned from Hypno Expo 2013, the annual joint conference for the International Association of Counselors and Therapists and the International Medical and Dental Hypnotherapy Association. Held in Daytona Beach, Fla., the seven-day hypnosis conference, afforded Martin the opportunity to enhance her skills and explore new hypnosis applications. A highlight of the conference, Martin took part in an intensive four-day HypnoBirthing® certification course through The HypnoBirthing Institute, the international leader in hypnobirthing training and certification. Martin plans to begin offering HypnoBirthing classes through SouthPark Hypnosis this summer.
"Because of my commitment to women and children, I wanted to offer mothers an alternative natural birthing experience," comments Martin. "Once I receive my certification from The HypnoBirthing Institute, I look forward to educating mothers and helping them to relax and to learn to trust their intuition, empowering them, and ultimately guiding them to a natural peaceful birthing experience."
With more than 1400 practitioners around the world, HypnoBirthing® with The Mongan Method is a unique method to relaxed, natural childbirth education, enhanced by self-hypnosis techniques, allowing for a woman's body to take its natural course through childbirth for a peaceful, calm and comfortable birthing experience. According to the HypnoBirthing Institute, HypnoBirthing is designed to "teach women to trust in Nature's way of birth and to relax and let their bodies do what is needed. By practicing a few key techniques, mothers program their minds and condition their bodies to birth easily."
"We believe every woman has within her the power to call upon her natural instincts to bring about the best possible birthing experience for her baby and herself," comments Marie ("Mickey") F. Mongan, M.Ed., M.Hy., HypnoBirthing's founder and creator of The Mongan Method. "If you change the way you view birth, the way you birth will change."
In just five classes (2.5 hours each), mothers gain an understanding of how the birthing muscles work in perfect harmony – as they were designed to – when the body is sufficiently relaxed. Mothers learn how to achieve this kind of relaxation, free of resistance that fear creates, and how to use the body's natural birthing instincts for a calm, serene and comfortable birth without all the sensationalized drama portrayed through the media, movies and television.
As Martin hones her hypnosis practice, she will focus more on working with women and children – helping them to become happier and better balanced; to overcome anxiety, stress and fear issues; and to gain self-esteem and reach their full potential.
In addition to the HypnoBirthing Certification course, Martin attended a full-day "Coaching the Unconscious Mind" seminar and multiple hour-long workshops on forgiveness, developmental characteristics of children in hypnotherapy, clearing internal blocks and rapidly releasing negative emotions, helping children and their parents, and releasing behavioral triggers. She also attended a workshop related to writing a book, something Martin hopes to complete and offer to parents as a guide to hypnosis later this fall.
The coming months promise to offer new and exciting programs – so stay tuned! Interested in learning more? Please contact Verena Martin at (704) 550-1201, email verena(at)southparkhypnosis(dot)com or visit http://www.SouthParkHypnosis.com.
About SouthPark Hypnosis
SouthPark Hypnosis Center LLC is conveniently located in the greater South Park area in Charlotte, N.C. Verena Martin, consulting hypnotist and SouthPark Hypnosis' founder, provides hypnosis services to adults and children for a variety of issues. Areas of specialties include: anxiety and stress management, fears and phobias, and hypnosis for children. SouthPark Hypnosis does not offer medical nor psychological services, but strictly hypnosis and education for self-improvement and personal development.
Sign up for Martin's blog at http://www.SouthParkHypnosis.com, and stay connected with SouthPark Hypnosis via Twitter, @SPHypnosis; Facebook, http://www.facebook.com/southparkhypnosis; Pinterest, http://pinterest.com/sphypnosis; and LinkedIn, http://www.linkedin.com/in/southparkhypnosis.