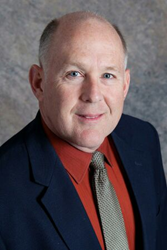 "Brightway gives me the opportunity to run my own insurance agency and gives my customers more choices for their insurance needs. I am thrilled for the experience with Brightway."

PANAMA CITY BEACH, Fla. (PRWEB) May 30, 2013
Brightway Insurance, a leading national independent insurance retailer, recently opened its newest franchise store in Panama City Beach.
David Merrick, an Iowa native, opened his doors at 17304 Panama City Beach Parkway, Unit 2 in Panama City Beach.
"I want to focus on personal lines of insurance," said Merrick. "Brightway gives me the opportunity to run my own insurance agency and gives my customers more choices for their insurance needs. I am thrilled for the experience with Brightway."
Merrick has obtained professional designations as a Certified Insurance Counselor, Certified Work Comp Advisor and Life Underwriters Training Council Fellow. He has extensive experience in the insurance industry, having spent six years at Farmers Insurance Group and 19 years at AW Welt Ambrisco Insurance in Iowa, including 12 years as a partner.
Brightway has announced plans to expand into 17 states and expects to open more than 25 new stores in 2013.
About Brightway Insurance
Founded in 2003, Brightway Insurance has become a leading national independent insurance retailer. The company's focus on creating the "ideal customer experience" has resulted in an industry-leading customer retention rate of 93 percent and increasing growth. From 2010 to 2011, sales grew from $108 million to $168 million and rose sharply to $257 million in 2012. Brightway Insurance is already an Inc. 500|5000 Fastest-Growing Company, making the list for the last five consecutive years. In 2012, Entrepreneur Magazine in its annual ranking of the Top 500 franchises ranked Brightway Insurance the #1 insurance agency franchise in the nation. For the previous three years, Florida Trend has ranked Brightway Insurance on its list of the top 100 "Florida's Best Companies to Work For," and in 2012, Trend also recognized Brightway as one of the top 350 companies in the state in terms of revenue. For more information, visit http://www.brightway.com or call 888-254-5014.
For additional information, interview and image requests, contact Axia Public Relations at 866-999-2942, ext. 700.