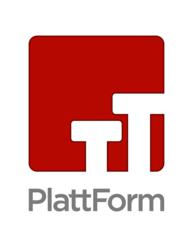 Prospective students are turning to the Web more than ever to make informed decisions about their higher education.
Lenexa, Kan. (PRWEB) May 30, 2013
PlattForm, a leading provider of comprehensive marketing and enrollment-management services to colleges and universities, and Google will present together at the Association of Private Sector College and Universities' 2013 Annual Convention & Exposition, held June 5-7 in Orlando, Fla.
During the presentation, "Digital Evolution: Understanding the Ever-Changing Student Search Path," PlattForm's Chief Marketing Officer, Tracy Kreikemeier, and Google's Head of Industry for Education, Kristin MacGregor, will provide attendees with valuable information on students' media consumption habits and actionable guidance on how to keep effectively reaching and retaining this niche group of searchers.
"Prospective students are turning to the Web more than ever to make informed decisions about their higher education," said MacGregor. "As a result, in today's multi-screen world, it is increasingly important for schools to have a strong presence across all devices and be there when it matters most."
PlattForm and Google will examine what the student search path looks like, current trends and new media on the horizon, so attendees can adjust their marketing strategy accordingly.
"As consumers embrace the Web as part of their lives, it's becoming an enormous asset to empower them," Kreikemeier said. "They are more informed than ever before on virtually every topic, including education, and they access that information from anywhere – from their TV, PC, smartphone or tablet. It has changed not only the way consumers are searching, but also the way they're responding."
For more information about PlattForm and Google's presentation at the conference, please stop by PlattForm's booth (#410) or Kevin Kuzma, Director of Communications, at kevin.kuzma@plattform.com or 913-396-5316.
About PlattForm
Since 1989, PlattForm (http://www.PlattForm.com) has set the standard of excellence in providing marketing services and enrollment solutions for colleges and universities worldwide. The firm, headquartered in suburban Kansas City, boasts an internal staff of more than 550 industry experts. As thought leaders in post-secondary education, PlattForm has helped over 4,000 colleges and universities improve the lives of millions of individuals. Specialties include search engine marketing; interactive lead generation; online marketing; traditional media placement and creative services.