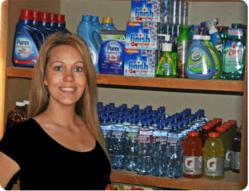 Boise, Idaho (PRWEB) May 30, 2013
According to a research undertaken by Enterprise Mobility Today, published on the 31st of January this year at http://goo.gl/Q8KJm, mobile couponing has been continuously on the rise. According to the findings by Enterprise Mobile Today, the number of coupons redeemed through mobile devices is expected to hit the 10 billion mark, by the end of 2013, a figure that is 50% more than what it was in the year 2012. The figures clearly show that couponing has been on the rise. Unfortunately, using coupons is not a walk in the park, with hidden complexities here and there. However, couponing expert Jessica Hacker has introduced her latest online couponing classes that can aid couponers by a great deal.
The classes can be viewed without any charges and are the ideal option for mobile users as they can learn the art of couponing on the go.
The Benefits of Couponing
The craze about coupons is fully warranted. Coupons allow consumers to not only obtain great deals, but they also help consumers in making better buying choices overall. Apart from the obvious cost savings brought by coupons, they also let shoppers make choices which they otherwise would not make. Coupons let shoppers try out new products and not feel restricted to a single brand. In addition, couponing allows for bulk purchases and lets consumers bulk up on their favorite products.
However, using coupons is not as easy as it sounds. More often than not, coupons come with hidden terms and conditions that a normal consumer would not notice. With Jessica Hacker's couponing classes though, consumers can be sure that these mistakes will never be made and learn how to maximize savings.
Further Information Regarding Living on a Coupon
Consumers looking to make better shopping decisions can find out more about the basics of couponing, every day deals, and the benefits of couponing at http://www.livingonacouponsecrets.com. More information regarding Jessica Hacker can be obtained on http://www.livingonacoupon.com.