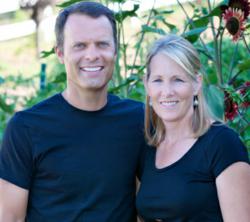 We are passionate about being responsible stewards of our finances and the environment. Solar really maps to that vision
(PRWEB) May 31, 2013
"We decided to roll out our 'Designing Solar for the Future' program, as we are seeing this scenario more and more," said Steve Fulgham, CEO of Ambassador Energy in Southern California. "We will install a system for a client and a year later, get a call about how their solar may not be working properly because they are getting increased bills from the electric company. They swear that they haven't changed the way they live. However, in 100% of the cases we have experienced here at Ambassador Energy, we have found that, slowly but surely, the homeowners have inched up their usage. They have gotten used to the free energy from the sun and their behavior has changed. The result is that many end up buying more solar to accommodate."
Cases in point:
In Wildomar, CA, the Scharpen family is looking at their third round of solar PV from Ambassador Energy. "We started with one roof-mounted system to offset eighty or so percent of our electric usage," said Scott Scharpen. "Then, as we began to augment the amenities on our organic farm, Liberty Acres, we added an entirely new ground-mounted system to the mix. Now, as our home and farm come into full swing, we would like to add just a few more panels. We are passionate about being responsible stewards of our finances and the environment. Solar really maps to that vision."
In Santa Clarita, CA, another Ambassador Energy customer lived a similar experience. The Smiths own a ranch with a main house, several out-buildings and a pool. Mr. Smith called two years after his solar installation, asking for a system analysis because his SoCal Edison bill was the same as it was before solar was installed. "I just knew that my solar was broken," he reported. So, the investigation began and included electrical load calculations, a solar monitoring report, and even a property periphery check to make sure no one was siphoning power. It was concluded that the family had simply doubled their use of electricity. "It was all behavioral," Smith continued. "Let me tell you, we had a family meeting about it!"
'Designing Solar for the Future' is important, as inverters and panels must be "strung" strategically. Simply adding solar panels to an existing system, in order to produce more power, is rarely possible. For families who think they may need to add more solar later, it is best to consult the solar designer ahead of time, so that allowances may be made. Ambassador Energy representatives address this conversation as protocol, recognizing that behaviors and usage often change within the household.
About Ambassador Energy
Ambassador Energy [AE] has a three-pronged business model, which includes Ambassador Energy College Solar Training, the Ambassador Energy Agency Program and the installation arm, Ambassador Energy EPC. On staff are NABCEP Certified PV Installers, NABCEP Certified PV Technical Sales professionals [Fulgham/Kelso] and multiple NABCEP EL graduates. AE holds California licenses General Contractor B, C10 Electrician and C46 Renewable Energy. Ambassador Energy College is IREC/ISPQ accredited. AE Agencies are nationwide. Ambassador Energy EPC installs PV systems throughout California and the US.
Visit Ambassador Energy on Facebook.