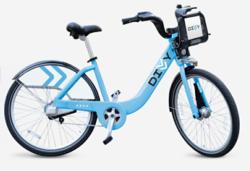 We applaud Chicago and can't wait to try their Divvy bikes.
Brooklyn, NY (PRWEB) May 31, 2013
City Bike company Brooklyn Cruiser commented on Chicago's newly launched bike share program. The program, which will closely follow New York City's bike share program, will hopefully be the first of many metropolitan cities to institute bike sharing programs.
"This is an amazing point in biking history when we see two large metropolitan areas simultaneously launching bike share programs," said Ryan Zagata, President of Brooklyn Cruiser. "We applaud Chicago and can't wait to try their Divvy bikes," he added.
The Chicago bike-sharing program launches at the end of June and includes 4,000 bikes that will be parked at 400 solar-powered hubs spread throughout downtown Chicago and surrounding neighborhoods.
About Brooklyn Cruiser
Established in 2011, Brooklyn Cruiser mirrors the same iconic qualities of Brooklyn itself - accessibility, durability, and original style. Brooklyn Cruiser commuter bikes are available in single speed, three speed and seven speed models starting at $399. Bikes can be found at retail locations across the United States and in Canada or can be purchased online at http://www.brooklyncruiser.com. For more information, contact Ryan Zagata at info(at)brooklyncruiser(dot)com or call (800) 631-0630. Brooklyn Cruiser is based in Williamsburg, Brooklyn.