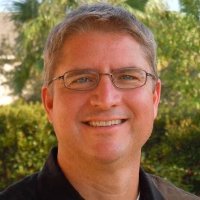 I believe that without question Fundation has developed the market's leading technology platform to enhance access to credit for businesses across the country.
New York, NY (PRWEB) May 31, 2013
Fundation, Inc., announced the hiring of two senior credit industry experts, Chris Corinaldi and Sandip Nayak, to manage Fundation's advanced underwriting technology, lending practices and lending policies. To date, Fundation has developed a next generation Internet delivered lending platform that provides a wholly unique experience to customers as well as a cost and time efficient underwriting process. Fundation will continue to evolve this platform to build and sustain a competitive advantage in the marketplace and to provide its customers with a low friction borrowing experience with enhanced access to debt capital to support their businesses.
Chris Corinaldi joins Fundation as Chief Credit Officer and will manage Fundation's judgmental underwriting practices and credit risk policies. Prior to joining, Chris headed the small business risk strategy function for Dell Financial Services, the captive lending arm of Dell Inc. At Dell, Mr. Corinaldi managed a credit portfolio with over $1 billion of annual originations of loans and leases to small businesses across the country. Mr. Corinaldi has also served on numerous advisory boards with the nation's leading data source providers for small business data, including the Small Business Financial Exchange, Dun & Bradstreet and Experian. Mr. Corinaldi commented, "I believe that without question Fundation has developed the market's leading technology platform to enhance access to credit for businesses across the country. I am confident that in years to come we will develop Fundation into the leading brand for small businesses."
Sandip Nayak will work closely with Mr. Corinaldi to manage Fundation's lending practices. Mr. Nayak will serve as Head of Credit Strategy & Analytics, a role where he will be responsible for data aggregation, underwriting automation and credit analytics. Mr. Nayak started his career in lending at Capital One, the nation's leading data driven lender in consumer credit. He then went on to manage both automated and judgmental underwriting businesses at Citigroup. Mr. Nayak holds a Ph.D. in Behavioral Economics and is a thought leader in how behavioral sciences can be applied to lending. According to Mr. Nayak, "We are building Fundation from an advantaged position, from the ground up. We are not encumbered by a bureaucratic environment and legacy technology challenges that have prevented innovation from taking hold within the banking system. Working with Fundation is exactly the opportunity I was looking for, a firm that is willing to push the envelope in terms of what is possible in underwriting credit."
Mr. Corinaldi and Mr. Nayak join Kenneth J. Mooney, Fundation's President, to form the leading credit team for the small balance commercial loan market. Mr. Mooney is a 30 year commercial lending industry veteran where he most recently served as Chief Credit Officer of State Street Corporation. Ken continues to manage Fundation's overall risk management framework and provide sound leadership to Fundation.
According to Fundation's CEO, Sam Graziano, "We are absolutely thrilled that these two outstanding individuals have decided to join us. Internet and mobile delivered lending platforms are the future of the credit markets and we intend to be the leader in small balance commercial lending. However, we recognized that given the idiosyncratic risks of small businesses, the maturity of the data sources available and the typical size of loan requests that we needed to develop a senior credit team capable of both credit automation and judgmental lending. Without that, we do not believe you can build a scalable and profitable enterprise in this market." Mr. Graziano added further, "We have witnessed a variety of competitors entering the bank disintermediation market predicated on connecting business borrowers with capital markets participants. Without a tightly controlled and highly data driven underwriting system, we do not believe you can be successful in this market."
About Fundation, Inc.
Fundation owns and operates a highly advanced and proprietary technology and operational platform designed to meet the financing needs of the small balance commercial loan market. Fundation seeks to finance established commercial borrowers looking to expand their businesses, expand their employee base, purchase inventory, make renovations, improve their capital structure and for other project based purposes. The company was founded in 2011. Visit http://www.fundation.com for more information.