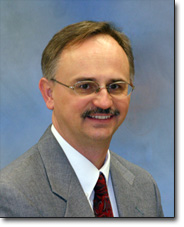 "Our students leave our program with at least one certification. It is part of the value we add to thier degree when they hit the job market. It helps them market themselve better."
Ann Arbor, MI (PRWEB) May 31, 2013
Summer is in the air and graduation is now in the rear view mirror. Mom and Dad have been checking up to make sure applications are going out the door. It's time to find a job. Not just any job. It has to be the perfect job that utilizes all of the skills that have been honed to precision over the last four years.
This year, thousands of recent college graduates, with the same college degree, will be hitting the job fairs, friends of friends and the online career sites to find the same perfect job.
You have a degree in hand and a transcript full of all of the right classes showing a mastery of the skills needed to do the job. There was even an internship and extra classes. Guess what? It is the same information on every resume sitting in the hiring manager's inbox.
Since most resumes look pretty similar, what is going to make an employer know that your resume comes from a highly skilled, knowledgeable person that has the tenacity to go above and beyond? What is going to make them stop, look and say "This person has what it takes to hit the ground running."
ATMAE recommends earning at least one of the professional certifications that are offered for graduates of two year technical and four year technology/applied engineering programs.
Professional Certifications provide employers with evidence that an individual:

has achieved a nationally recognized standard of excellence
goes above and beyond the minimum expectations
is committed to the profession
has a skill set that allows the new hire to add value to an organization on day one
strives to stand out as the best
is highly motivated and interested in keeping up with the latest technological change
All professional certifications are not the same. But what are the attributes of a good certification?
Go to the certifying organization's website and see if there is a recent list of current certified members. While at the website also look for the following:
1. Does the organization revalidate the exam on a regular basis?
2. Does the exam reflect the current technology and standards?
3. Does the applicant need to meet stringent guidelines such as earning a college degree in the discipline and provide evidence of continuing education to maintain certification?
4. Is the Board of Certification composed of professionals from the industry?
Jason, CTM, a recently certified ATMAE member, says' "It's no secret the job market is very saturated, not only with new graduates, but also experienced professionals. On one hand you have a college graduate who will potentially bring youth and vigor along with a fresh ideas and modern techniques. On the other hand you have the experienced professional who has been in the 'game,' thus this employee will have "industrial" knowledge over the college graduate and may be able to hit the ground running sooner than the graduate. In the end, the employer will always be looking for a quality of significance.
In many ways when an employee puts forth the effort to become certified, this in turn will provide separation or a quality of significance from other applicants applying for the same job posting.
I feel having this certification on my resume will provide me with the edge over other applicants."
Many schools offer certification exams to enhance recent graduate's entry in to the job market. So, check in with your advisor or career center. If not, hit the internet, and find a certification that fits your skill set. Most certifications require an exam that will assess your knowledge of a given field as well as some proof that you have the required educational background. There are many certifications available. If you are not already settled in to one career path, make sure the certification is generalized to cover many areas, not just a specific software or process.
Certification will help you keep the parents happy as you enter the job market with those all important letters behind your name. And you will be showing any potential employers that you have what it takes to be a great member of their team. Good luck on the job hunt!
The Association of Technology, Management, and Applied Engineering (ATMAE) is an international organization that sets standards for academic program accreditation, personal certification, and professional development for educators and industry professionals involved in integrating technology, leadership and design. For more information, visit our website at http://www.atmae.org.