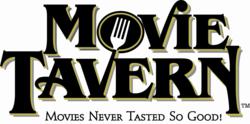 Movies Never Tasted So Good!
Columbus, OH (PRWEB) May 31, 2013
SICC (Sport Import Car Club) will host a car show in front of Mill Run Movie Tavern in Dublin, Ohio this Sunday, 6/2 from 5 p.m – 7 p.m in promotion with Fast and Furious 6 (Universal 2013).
Countless fans attended theatres across the United States this past weekend to see the next installment of The Fast and Furious Franchise, taking the new film to the top of the box office, with expectations to do the same this coming weekend, May 31 – June 2, 2013.
Attending the car show will give patrons a chance to view specialty cars, participate in a raffle, giveaways and attend a movie of choice. All SICC Members and Facebook friends will receive free admission to the evening showtime of Fast and Furious 6.
Movie Tavern is currently showing Fast and Furious 6 along with a full lineup of First Run Films. Visit http://www.movietavern.com for specific showtimes and ticket pricing. The Mill Run Movie Tavern has eleven all- digital screens featuring a full-service cinema eatery experience including a casual dining menu and full bar.
For background on Fast and Furious 6, visit http://www.thefastandthefurious.com/.
About Movie Tavern, Inc.
Dallas-based Movie Tavern is the premier in-cinema dining experience, with 131 all-digital screens at 16 locations in seven states. Offering a premium movie-going experience that caters to adults and families. Movie Tavern provides an in-theatre dining experience featuring first-run movies combined with a wide range of chef prepared menu selections.
How It Works

Guests are encouraged to arrive 45 minutes prior to their movie show time. Allowing them to select their seats and decide which chef-inspired appetizer, entree or dessert they would like to enjoy during the movie or relax and eat in our bar. Movie Tavern also carries a wide selection of favorite in-cinema treats such as fresh popcorn, candies and more.
Our unobtrusive servers are there to assist you with ordering food in the cinema before the movie begins. With a push of a button, your server can be there to assist you when you need another cocktail or have decided on a dessert.
Many enjoy Movie Tavern's bar area before or after the movie, choosing to eat, drink and letting their night begin or end there. Guests don't need to see a movie to enjoy our bar and are also not required to order food to see a movie, allowing them to choose how they want the night to unfold.
For more information, contact:
Kristen Wheaton
Director of Sales, Movie Tavern
214.271.4123
kwheaton(at)movietavern(dot)com
http://www.movietavern.com