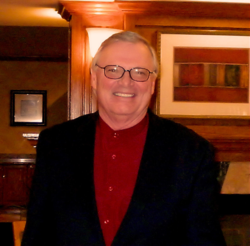 Effective presentation is more than pretty slides and body language!
Etna, California (PRWEB) May 30, 2013
Chris Reich of TeachU Presentation is pleased to announce an entirely new training product now available to businesses throughout the United States. TeachU Presentation now offers workshops of two to four hours covering the strategy of effective presentation.
These workshops include cutting edge principles from Game Theory and Business Strategic Thinking. "Effective presentation is much more than pretty slides and body language. To get the results desired, a presentation absolutely must have an underlying strategy," writes Chris Reich, CEO of TeachU Presentation.
The new workshops are intended to meet the needs of companies looking for advanced presentation training with the most professional development in the least amount of time investment.
Using strategies from Game Theory greatly improves presentation outcome as clients of TeachU Presentation will testify. "We put a lot of time, research and field testing into the development of these workshops and the client feedback has been amazing," adds Reich. Companies interested in improving their presentation results are invited to participate in a low-cost pilot program to have a workshop presented at their location. (limited time)
TeachU Presentation is a wholly owned subsidiary of TeachU, a professional business development consultancy firm with clients throughout the United States.
Chris Reich can be contacted for further comment or interview at (530) 467-5690.
Company Website: TeachUPresentation.com
Direct Email to Mr. Reich: Chris(at)TeachU(dot)com