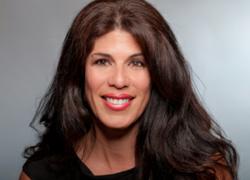 Gina's bright personality and attention to detail make her an excellent addition to our team. She is a hard worker who knows what it takes to successfully close transactions in this market
San Diego, CA (PRWEB) May 30, 2013
Samuel Scott Financial Group, a leading mortgage company in San Diego, is pleased to announce that Gina McLeod has joined their team of expert Mortgage Advisors.
McLeod is a highly trained financial consultant with more than 25 years of experience in residential lending. Having worked as a loan processor, underwriter and loan originator, she has a deep understanding of the home financing process. She combines her diverse knowledge of the lending industry and a natural ability to relate to people, to quickly make clients feel at ease.
"I am very pleased that Gina decided to join our growing company," said Russ Schreier, Managing Director for Samuel Scott. "Her bright personality and attention to detail make her an excellent addition to our team. She is a hard worker who knows what it takes to successfully close transactions in this market."
Before joining Samuel Scott Financial Group, McLeod worked for a number of high volume banks in San Diego, including: Citibank, Great Western Bank, SunTrust Bank and most recently US Bank. Whether securing private funding for a high net worth client, or putting new buyers into their first home, she has always been meticulous in her analysis of income and assets. The pro-active approach McLeod employs has helped hundreds of borrowers qualify for loans that are perfectly tailored to fit their financial needs.
"I've been working in San Diego real estate for decades, and Samuel Scott is definitely the place to be," said McLeod. "They are all about customer service. It feels great to have this much support; I know that my clients are going to be treated like gold."
McLeod is often recognized in reviews for her relationship-driven style and relentless advocacy of her clients' needs. Borrowers appreciate how thorough her work is and applaud her dedication to their transactions. Since beginning her career in 1987 as Junior Processor while still attending college, McLeod has always known that her professional calling was in finance. She is a licensed California Real Estate Broker and recipient of both Chairman's Circle and President's Club awards.
About Samuel Scott Financial Group
Samuel Scott Financial Group is a boutique mortgage company recognized for superior customer service and the way their Mortgage Advisors tailor the residential loan process to fit each individual client. Consistent and reliable, Samuel Scott Financial Group has been selected as The Best Mortgage Company in San Diego for the 7th straight year by readers of local publications. In 2012, the San Diego Business Journal recognized Samuel Scott as one of The Best Places to Work in San Diego and they were named in the Inc. 500 | 5000 list of Fastest Growing Companies in the nation.
Career Opportunities at Samuel Scott Financial Group
Samuel Group Financial Group is expanding throughout Southern California. If you share our passion for first-class service and continually strive to set the benchmark for financial excellence in the mortgage industry, we want to talk with you about career opportunities for Mortgage Advisors and loan professionals. Please contact Russ Schreier, at 858-436-1187 or Russ(at)SamuelScottFG(dot)com to schedule an interview.
Samuel Scott Financial Group is licensed by the CA Dept. of Real Estate, Real Estate Broker License 01458652 and NMLS 235584. Equal Opportunity Lender. All rights reserved. ©2013 Samuel Scott Financial Group.