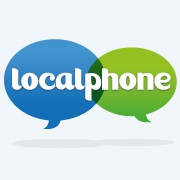 We hope this promotion serves as an incentive for new customers to try our service
Sheffield, United Kingdom (PRWEB) May 29, 2013
New customers can receive 100% bonus credit up to $10 on their first order. The offer applies to first time orders placed from 1pm EST May 29, 2013 to 1pm EST May 31, 2013. Now new customers can talk for twice as long by adding voucher code 1001STMAY at checkout, and Localphone will double their call credit up to $10. They simply need to sign up and create an account, add credit and start calling. First time customers can also try Localphone's services with a free five minute call.
Localphone provides different calling methods, allowing customers to place international calls easily from their mobile, landline or computer with call rates up to 84% cheaper than other companies. Local numbers, one of the most popular calling methods, allows customers to call a local number from their phone that connects directly with their international contact.
Alternatively, customers can download Localphone's Internet Phone from the website and place calls directly from their computer, allowing customers to avoid any fees to call locally from their telephone provider. Additionally, calls between Internet Phones at no cost. For those who want to receive calls from a different country, Incoming Numbers allow the customer's family and friends to call them internationally at local rate. Until the end of May, Localphone has waived the set up fees for Incoming Numbers.
CEO and founder, Paul Cusack, commented, 'We hope this promotion serves as an incentive for new customers to try our service, and it will allow them to catch up with their loved ones at cheap rates.'
Create an account at http://www.localphone.com/register.
Localphone is a leading provider of cheap international calls and was recently awarded Highly Commended for Best Consumer VoIP at the ITSPA 2013 Awards. Founded in Sheffield, United Kingdom, in 2007 it has quickly grown to become one of the largest providers of cheap international calls and offers call rates that are up to 84% cheaper than the competition.
If you would like more information about this topic, or to schedule an interview, please call the press room at +44(0) 114 3190538 or email press(at)Localphone(dot)com.