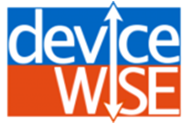 ILS Technology has been an important supporter for Connected World and the M2M App Challenge in particular
Boca Raton, FL (PRWEB) May 30, 2013
ILS Technology has signed on to sponsor the Connected World Conference, to be held June 7-13, 2013 in Santa Clara, Calif.
As a sponsor of the M2M App Challenge, now in its second year, ILS Technology will make its deviceWISE M2M Application Platform available to participating developers who will also have access to open data from the U.S. Dept. of Energy to create new and innovative applications. Government representatives will be on hand to assist with the data sets. Cash prizes are available for the top applications on each participating platform and the winner will appear on the cover of Connected World magazine and be featured in an in-depth article about the winning application.
ILS Technology will also sponsor the CW Value Chain Awards, for which two ILS Technology customers were recently named finalists: Acclaim Energy Advisors and Restaurant Technologies, Inc. Acclaim Energy Advisors was recently selected by the Texas General Land Office to provide demand response services to help restore reliability to the Texas electric grid.
In addition, ILS Technology is actively supporting opening day activities for the conference, sponsoring the 9th hole at the Connected World golf tournament as well as the opening reception in the exhibit hall on the evening of June 10th.
"We are pleased to participate in the M2M App Challenge again this year as well as the larger Connected World Conference," said Fred Yentz, CEO of ILS Technology. "Last year's event was a huge success for us and we know we can always depend on the team at Connected World to pull together great content in an engaging format for everyone who attends."
"ILS Technology has been an important supporter for Connected World and the M2M App Challenge in particular," said Peggy Smedley, Publisher of Connected World. "We're delighted to have them on board again this year and look forward to the exciting applications sure to come out of the challenge thanks to their easy-to-use platform and expert on-site support."
The ILS Technology deviceWISE M2M Application Platform will be on display in booth #200 in the exhibit hall, where attendees can see Jim Wert, General Manager and Vice President of Engineering present a live demonstration at 11:00 a.m. on Wednesday June 12, 2013.
About ILS Technology
ILS Technology provides the world's leading ready-to-use, off-the-shelf cloud platform to connect enterprise IT systems to the devices and machines on which businesses depend. ILS Technology solutions are easy to deploy to any device without the need for months of complex programming or development. ILS Technology offers unparalleled security to protect company and customer data and ensure regulatory compliance. ILS Technology is a Park-Ohio company.
Visit http://www.ilstechnology.com or http://www.devicewise.com for more information.