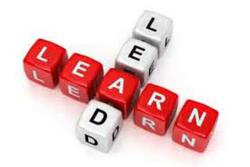 FAC is growing, and having a strong team is key to making that growth smart and sustainable
Tallahassee, FL (PRWEB) May 31, 2013
What makes an effective supervisor? Often, we speak in generalities. They must know how to collaborate, they must listen to those they supervise, they need to be flexible and have a sense of humor. The list goes on.
One company, though, is getting down to the nitty gritty of what supervisors in their particular program need. This summer, the Florida Autism Center, a Tallahassee, FL based treatment center for young children on the autism spectrum, will launch a professional series aimed at really getting to the heart of what their leaders need. Chrystin Bullock, Executive Director of FAC, says "Our managers are already masters of their craft, they provide exceptional therapy services to our kids, but job descriptions alone are not sufficient to achieve the kind of consistency in quality that we strive for here. This series is aimed at helping them lead, and impart their knowledge and expertise effectively to our staff and the families we serve."
This kind of tailored professional development may be a way to help organizations better retain and attract top talent. "You can go anywhere and get a lecture on being more effective and productive," says Bullock. She says Florida Autism Center is going beyond the basics, striving to hear what their managers say they need and creating customized solutions.
One of the things the Florida Autism Center's leadership team asked for was assistance in improving their 'Parent Training' sessions. "The team noted they enjoy the freedom of working with the family on whatever the currents needs are," mentioned Bullock, "but said they felt they needed more guidance on the format and structure of sessions. So, were addressing that." Sessions in the series are developed in response to manager feedback and needs.
The summer will progress with a new topic each month, such as "Supervision that meets the Behavior Analysis Certification Board Standards for 2015," "Being a Manager 101" and "Continuing Education Post Masters and Doctoral Degree." Each is in response to requests by those already at the top of the organization. "This is a smart team who wants to do their best," Bullock boasts. The training series is targeted at making staff more confident in their clinical and professional decision making.
"It's an exciting time for us," notes Bullock. "FAC is growing, and having a strong team is key to making that growth smart and sustainable." Careful consideration of the training and professional development leaders in an organization obtain may make the difference between being a workplace people want to come to, and one they have to go to. The Florida Autism Center is hoping these custom training solutions will lead to an even higher standard of care for young children on the autism spectrum.