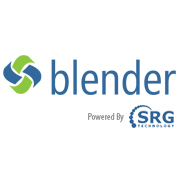 Orlando, Florida (PRWEB) May 30, 2013
SRG Technology (SRGT) is attending and exhibiting at the 2013 Florida Sterling Conference, which runs from May 28 through May 31, in Orlando Florida. Breakthrough Performance is the focus of this year's conference, STERLING: THE NEXT GENERATION.
SRGT's Blender – a software application suite in a customized portal framework – is designed to drive an organization's performance improvements through enhanced data collection and analysis, personalized recommendations, and the creation of individualized action plans. SRGT serves both the education and health care industries.
Sterling's Annual Conference is exclusively designed to teach participants how to elevate performance and increase productivity. More than 800 executives and professionals from around the country gather at this event for a one-stop source for education, information and inspiration. It boasts dynamic keynote speakers, 50 workshops, and a Products & Services Exposition. The conference concludes with the recognition of best practices, the Team Showcase Champion, and the presentation of the Governor's Sterling Awards, the highest award an organization can receive for performance excellence in Florida. Established in 1992, the Florida Sterling Council is a not-for-profit corporation supported by the Executive Office of the Governor.
In attendance at this year's conference will be SRGT'S Founder and President Neil Sterling; Director of Health Care, Lisa Rawlins; Director of Education, Stuart Bennett; and Alex Ortiz, Strategic Solutions Manger. Throughout the year, and in conference planning, Lisa Rawlins and Stuart Bennett represent SRGT as affiliate members of the Florida Sterling Council Board of Directors.
Rawlins will join more than 300 professionals at the conference's 3rd Annual Florida Health Care Symposium, while Bennett will join "Building for Student Success" at the 4th Annual Florida Education Symposium. The team looks forward to sharing Best Practices with both health care and education industry colleagues. The Florida Stem Forum leadership forum brings together schools, workforce boards, manufacturers and key stakeholders for collaborative dialogue, to share best practices from the best in Florida, and to give organizations tools to put Florida on the right track. Blender is about leading edge tools, so this forum will be of special interest.
In meetings and small group presentations throughout the conference, SRGT hopes to acquaint conference goers with BlenderHealth and BlenderLearn – action-driven performance and process improvement applications, built in the customizable Blender portal framework.
ABOUT SRG TECHNOLOGY
SRG Technology (SRGT) is a software development company founded in 2007 and based in Fort Lauderdale, FL, with technology offices in Atlanta, GA and Hyderabad, India. SRGT's premier application, Blender, is a suite of cutting-edge software tools in a customizable portal framework.
SRG Technology is driven by a mission to improve the effectiveness of every administrator, practitioner, teacher, student and patient through easy access to technology, better use of information and the ability to individualize the approach to treatment, and to teaching and learning. Created by health care and education professionals for health care and education professionals, Blender provides the solutions to suit the mission. Key applications of Blender in health care are a Population Management System, a 5-Star Rating System, an Accountable Care System and a Patient Centered Medical Home application. A robust Early Warning System, and a Content Management System are among the premier applications in Education.