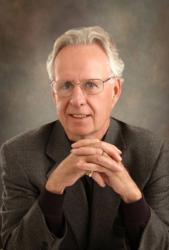 Simplicity is the ultimate sophistication. - Leonardo da Vinci
Park City, UT (PRWEB) May 31, 2013
Fama & French have shown that returns from equities versus fixed income, value stocks versus growth stocks and small stocks versus large stocks, offer a premium for the additional risk taken. It is called The Three Factor Model.
Now there is consideration in academia of a Fourth Factor known as Profitability. Robert Novy-Marx (2013) an assistant professor of finance at the University of Rochester believes he has found that a quality measure, gross profitability (revenues minus cost of goods sold, scaled by assets), can be used as a predictor of stock returns.
Novy-Marx' research is apparently influencing at least two fund management firms, Dimensional Fund Advisors (DFA) and AQR Capital Management, to incorporate his findings into some of their offerings.
Mark Matson, President of Matson Money in Cincinnati, Ohio has said that he is seriously reviewing Novy-Marx' work. Matson Money creates structured portfolios using some of DFAs funds.